Northern Virginia is a humid climate, and with it comes many annoying flies and bugs. When you spend time on your deck, patio or porch, you don't want to worry about being bit by incessant mosquitos or swatting flies away from your iced tea.
Distinctive Deck Designs is a premier builder for luxury decks, patios and porch spaces throughout the area. We know how much of an annoyance these pests are. While we do not offer any patio pest control products or services ourselves, we do know some tried and true methods that can help you out.
Invest in a Misting Fan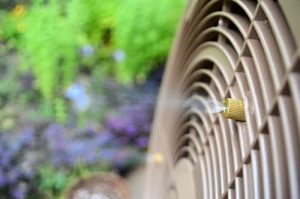 If your deck or patio entertaining space is less than 800-square-feet, try a standard portable misting fan. Some models can be hooked up to a garden hose, and others have their own reservoir for water storage. Mist actually repels flies. It also provides a cooling effect for the entire space without making it feel wet. The difficulty with this option is that mist fans work best in arid climates, which Northern Virginia definitely is not. However, we do have our dry times, so this could be a worthy investment to help repel flies.
Use a Circulation Fan
Getting the air moving can create an unstable flight environment for many insects. Flies, mosquitoes, and other flying insects often do not go into areas with a wind current. If you're trying to shoo these annoying pests, try using a circulation fan that rotates to help deter these pests.
Add Pine-Sol® or Bacillus Thuringiensis (BT) to Any Standing Water
When you add a strong agent like Pine-Sol® or BT to your pools, ponds, fountains, or even birdbaths, you help kill mosquito larvae, reducing the mosquito population in your yard. BT is a natural biological pesticide that works in standing water where mosquito breeding grounds are common. It is deadly to all kinds of insect larvae, so it is beneficial to you. You can also spray it on your shrubs and other plant life to help prevent flea, ticks and mosquito colonies.
Burn Citrus Oil Candles for Patio Pest Control
Some insects, like mosquitoes, hate citrus oil. You can buy and use citronella candles throughout your outdoor dining area to help repel these annoying insects. You could alternatively use essential oil diffusers with different types of citrus-based oils and other essential oils that repel many bug types. Check out this homemade bug spray that uses essential oils.
Change the Color of Your Outdoor Lighting Bulbs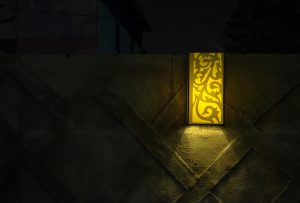 Did you know the white bulbs for outdoor lighting actually attracts bugs? There are colored bulbs available on the market in incandescent, LED and CFL forms. Granted, the latter two are the most energy efficient and can last longer than incandescent bulbs, but they also come at a steeper price. If you are looking to repel bugs, try using a yellow or orange tint bulb. It won't be as bright, but it can make your outdoor living spaces more livable in the evening hours.
When you work with our patio contractors for your Northern Virginia home, let us know if you are considering this lighting change. We can add more outdoor lighting opportunities to compensate for the dimmer output.
We hope these affordable and easy patio pest control options help you out this summer! If you have any more suggestions that can help out others in your community, please let us know on our Facebook or Twitter! We would love to share them and educate others in Northern Virginia.
Distinctive Deck Designs is your choice for the patio you've always dreamed of. We have an in-house masonry team that works with many types of stone and patio construction for Northern Virginia's climate.  If you are looking to upgrade your deck or patio, get inspired by our online gallery, then give us a call to schedule your free on-site consultation!