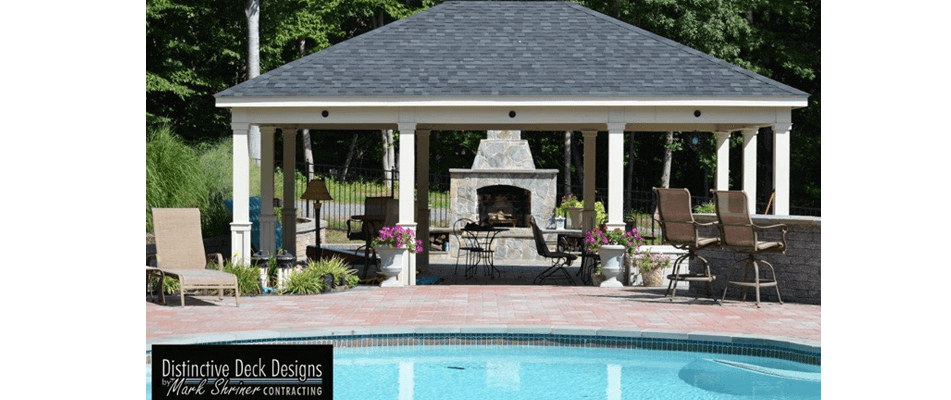 Covered Living Areas
Custom-built covers for front porches, patios and decks in Fairfax
Give your outdoor living areas the same attention you give to the interior of your home. Upgrade your existing patio or deck to a covered area that you can enjoy rain or shine! Distinctive Deck Designs is the preferred choice for deck design and patio construction services in Northern Virginia because our work is unparalleled. With the highest-quality craftsmanship and top-of-the-line building materials, we can create a covered living space your family will enjoy for years to come.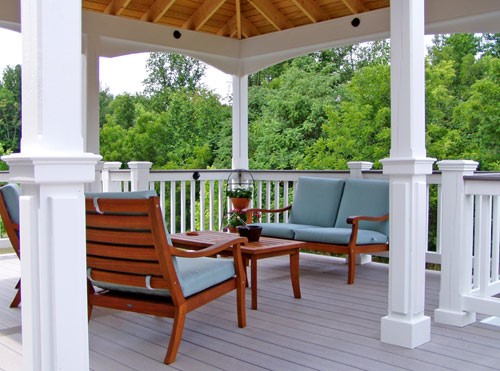 Let our experienced general contractors put their skills to work for you. Imagine your home with an outdoor space for family entertaining that is protected from the elements and let us help you bring it to life. We can make that your new reality!
The entire team of contractors at Distinctive Deck Designs understand the lifestyle and tastes of homeowners in Northern Virginia. Your home's covered patio or deck design can be matched to your home's existing style and architecture. Our philosophy of customer service keeps you, the homeowner, involved and informed at every stage of the job, so that you get beautiful results without hassle.
Distinctive Deck Designs can design and build any kind of covered outdoor space you desire, including:
Covered patios
Gazebos
Screened porches
Sunrooms
Front porches
Quality outdoor structures add so much enjoyment to any Fairfax house! Let the patio construction professionals at Distinctive Deck Designs bring our expertise to the creation of an elegant outdoor living space for your home. Contact us today for a free consultation and conceptual layout of a covered living area that suits your needs and style.
Share On...