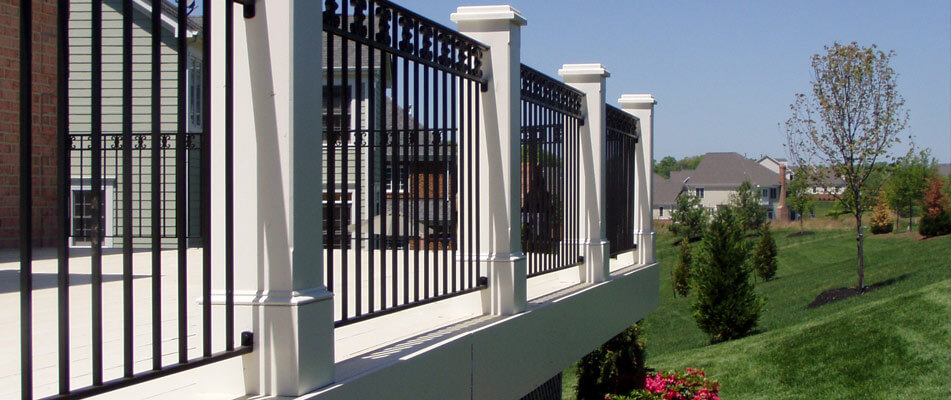 Fairfax Front Porch Design
We've created many a beautiful front porch design and can do the same for you
We are experts in screen porch designs and front porch design in Fairfax with a penchant for bringing the visions of our customers to life. Mark Shriner and the team at Distinctive Deck Designs know full well how custom front porches or a screened-in porch can add beauty and value to a home. We are experienced landscape designers, and set a standard for general contractors in Virginia by virtue of the excellent work we do and the affordability and impeccable customer service we bring to each project. We look forward to working closely with you to create the porch space you desire. We love working for our Northern Virginia neighbors, and the opportunity to add to their outdoor spaces in such creative ways is truly a gift. Call the experienced team at Distinctive Deck Designs today, and let's discuss the parameters of your custom project.
Mark Shriner and his skilled team in Fairfax have spent years working on their craft. We enjoy the process of working with our clients, and want you to know that should you choose Distinctive Deck Designs we will always keep you in the loop and up-to-date on every aspect of your project. We want you to be excited about your addition, and making sure you are involved is the best way to do so!
Custom front porch designs
Screened-in porch designs
Our experienced installers will complete your installation in a timely fashion, taking care to work in a professional and courteous manner
We will always take great care to make certain all the work we do falls within the parameters of your budget
We believe in a collaborative approach in which the opinions of you the customer are valued and implemented into the design process
Deciding on an addition to your home is a big step, and an exciting one at that. The experienced general contractors and landscape designers at Distinctive Deck Designs want you to know that the front porch of your dreams is more accessible and affordable than you may believe! Call 703.263.9634 today to schedule your free consultation. Northern Virginia native Mark Shriner and his skilled team look forward to hearing from you.
Share On...