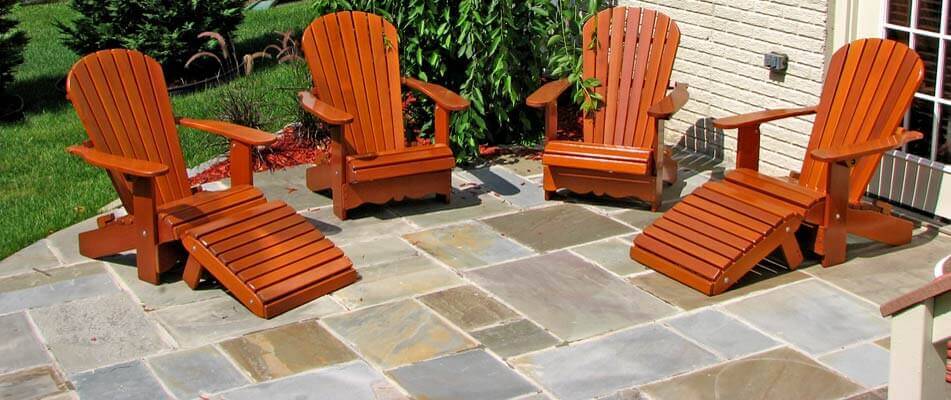 Patio Paver Installation and Design
Fairfax County & Northern Virginia Hardscape Design Services which includes stone paver installation.
Come to Distinctive Deck Designs for patio design and patio construction that will beautify your home while making your yard more welcoming to your guests and more livable for your family. Contractor Mark Shriner heads up a dedicated team, and is an experienced patio builder with more than 20 years in the field. We expertly install all kinds of gorgeous custom hardscaping including stone pavers, stone walkways and retaining walls, along with elegant touches like outdoor fireplaces, fire pits, stone borders and other features for an entrance or walkways. Distinctive Deck Designs uses only quality materials from top manufacturers like Techo-Bloc and EP Henry, and we only work on one job at a time in order to focus on providing each of our valuable customers with top-notch craftsmanship in a timely manner and with no hassles or headaches.
We have a single patio crew, separate from our carpentry crew, so our highly experienced and specialized patio construction team will be dedicated to your job and your job only. Our team is paid based on the work they do, which motivates and encourages them to perform the best job possible each and every time.
You can count on Distinctive Deck Designs to design and build the best, no matter what your needs and preferences are.
Patios
Stone walkways
Retaining walls
Borders
Entrance features
Stone pavers, stone veneers or brick
Fire pits
Outdoor fireplaces
Materials from Techo Bloc, EP Henry and more
Call Distinctive Deck Designs at 703.263.9634 to arrange for a free consultation, and have our patio builders design a custom conceptual layout for your home's new patio or hardscape. Let us create a gorgeous patio design just for you and your home, and let us show you how we can dress up your yard with beautiful hardscaping accents. Best of all, you'll learn how our customer-focused team will deliver worry-free services smoothly and efficiently. When you hire us, you can rest assured that you'll get a patio that you can be proud of!
Share On...