The summer solstice, also known as midsummer, is the official start of the summer season. It is the day of the year with the longest hours of sunlight. What better way to celebrate the longest day of the year, than with a party outside on your very own custom built deck in Virginia?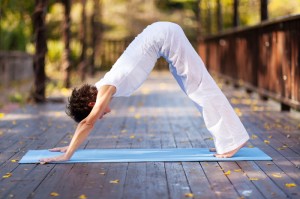 The long hours of sunlight are the focus of celebrating the summer solstice. Think about honoring the sun with some morning Sun Salutations yoga outside on your deck. You won't have to worry about splinters on your bare feet with a Trex composite deck!
Many summer Solstice celebrations involve dancing around a maypole. You can easily make one yourself as a centerpiece on your deck for your friends to gather around. Even if no one learns the traditional maypole dance, it at least serves as a great topic for conversation.
When the sun finally does set, light up a traditional summer solstice bonfire in your custom-built fire pit. Gather around and reflect on the year so far, recommitting to resolutions and goals and releasing bad habits.
Even if you decide a large gathering isn't for you, take your favorite book outside and spend the longest day reading by the light of the Virginia summer sun on your custom-built deck.