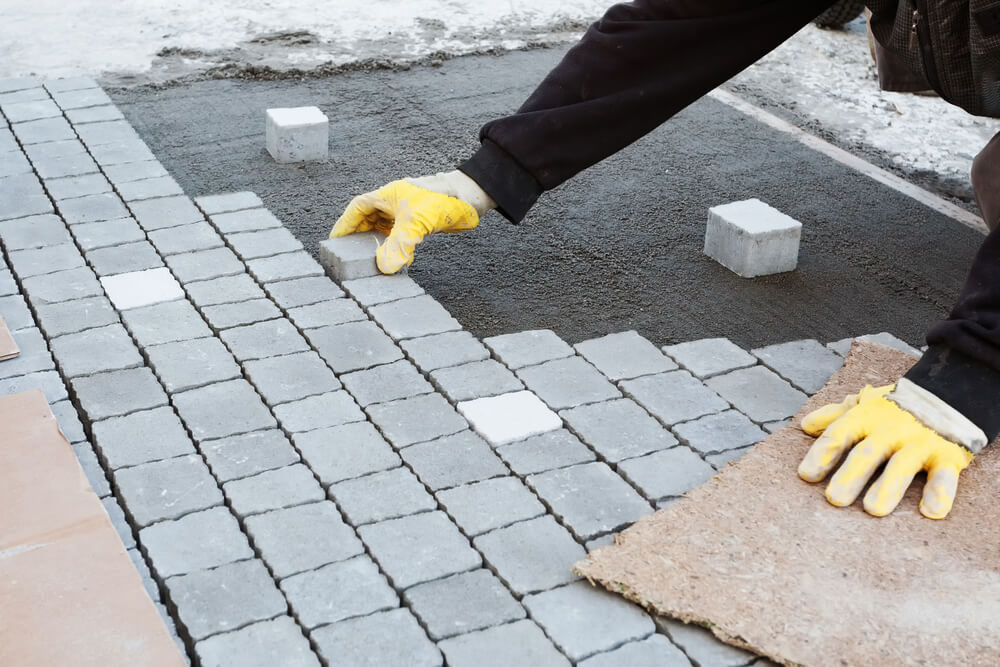 Have you ever wondered what it's like inside the mind of a designer? Landscape design is like any other design process; it starts with a vision and is then executed to best serve the customer or audience. Transforming your backyard doesn't have to be a hectic process, and with the right certified landscape contractor with a clear vision, the end result is breathtaking.
Get an inside look at the landscape design process from the eyes of our Fairfax-area contractors who are experienced in bringing backyards from bare to beautiful!
Inside the mind of a landscape design contractor
An experienced landscape contractor will take your vision and apply that vision to the backyard features you want to change, emphasize or replace altogether at your Fairfax home. During an on-site or in-person consultation, the contractor will survey your backyard or existing deck and work with you to create a potential layout. This joint collaboration between designer and homeowner is the initial launching point for the landscape contractor, bringing them to the graphic design and drawing phase, which visually expresses the client's ideas and vision.
The next step is the bread and butter of the process—material selection! Your contractor will first take environmental conditions into consideration and map out the most effective materials for the project.
Is your backyard prone to flooding?
Does the homeowner want a certain design aesthetic used to match the home?
Is there a pattern or layout that will enhance certain backyard features in a way that is both eye-catching and functional?
These are just a few of the landscape design questions a backyard contractor will ask before diving into the construction process
Another aspect your contractor will consider is creating interesting levels and entertainment zones that may incorporate a sloped or flat surface, perhaps even creating outdoor living levels with pavers or steps to guide foot traffic from the home to a backyard area. Creative additives such as fire pits, low seating, and paved barbecue areas create a new dimension to an otherwise flat backyard, and pavers can be installed around ponds, pools and other focal points of a backyard to enhance a drab landscape, turning it into a beautiful backyard oasis.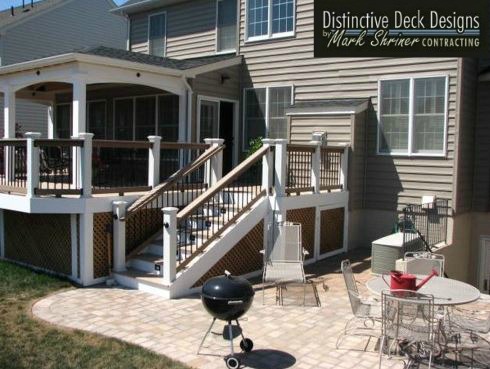 Have an old, outdated deck? Enhancing an existing backyard deck in Fairfax is often a contractor's dream! A contractor might incorporate new, modern features to an existing deck or suggest a complete remodel to incorporate flow from a barbecue to an outdoor living space. Gazebos, covered patios, raised decks and perfectly paved pathways with tile and gravel will enhance a living space and increase property value.
If a client has specific needs for a project, they will share those needs with a contractor during the initial consultation and throughout the process as it moves forward. Creative assistance from homeowners provides unique and valuable starting points for a designer, and collaboration is always encouraged with open communication and commitment to the final product.
It doesn't matter if you are seeking a complete backyard remodel or a renovated deck to meet new family or entertaining needs. Our professional and certified landscape design contractors in Fairfax are excited to meet with you to go over what you envision for your backyard transformation.  Distinctive Deck Designs was founded on our commitment to our customers. Let's get started with a FREE consultation and work together to achieve your backyard goals!