Chances are your local news station or newspaper has featured a piece or two regarding horrible work done by shady contractors. Recently, a Canadian deck collapse has captured the attention of news media throughout North America, while a Virginia contractor was caught scamming homeowners just last year. How can one know whom to trust for home remodels or additions if bad work is so prevalent? The answer is simple – base your decision on the credentials that prove whether a contractor is reliable.
For example, unlicensed contractors did many of those shoddy jobs featured on the news. Hiring an unlicensed contractor to work on your home is the equivalent of a asking a dentist to do your car maintenance. Credibility and ability are everything when it comes to a new build or a renovation. Seasoned and ethical contractors know what it takes to make a structure sound and unlikely to collapse at any given moment.
Here at Distinctive Deck Designs, we follow strict guidelines that involve the homeowner in the entire process with complete explanations, so they know where potential challenges could arise. We also explain our construction credentials, including the fact that we are an authenticated installer of certain products, as well as our business details — including our state license and other pertinent information.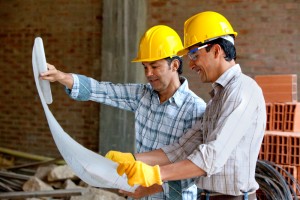 Here are some good guidelines to go by when hiring a contractor:
1. Ask if they are insured, licensed and bonded. Major projects, such as additions on the exterior and interior of the home, require expertise and sound credentials. Angie's List defined these terms as the following:
Insurance is usually required by states as part of the licensing process. This helps protect them against any injuries sustained on the job on someone else's property such as yours. It also helps provide compensation of property damage from the contractor and is usually supplemented by their bond to reimburse for any repairs or replacement of harmful work.
State licensing is when a contractor goes to the state officials to get a trade license in order to comply with city, state and federal laws. It is almost like a membership as they pay a fee, but beyond that they pass certain tests mandated by the facility as well as provide proof of insurance and/or bond(s).
Bonds – This is the process of securing a third-party loan, which then acts almost a second insurance. This is only accessed to reimburse clients if the contractor's work is not up to par or to make payments to subcontractors when the contractors failed to do so.
2. Check out their reviews. Review sites are very common these days, and you can find a wide variety of reviews on Google+, Yelp!, Yahoo!, Bing, and even in general directories such as Angie's List or Better Business Bureau. The last two require the contractors to pay for a listing, so they typically hold more weight than a map listing's review. The Better Business Bureau also tracks if a customer's complaint or disappointment has been addressed and/or rectified.
3. Look at their work portfolio. Meticulously look at the contractor's work portfolio and ask to see completed projects in chronological order. You will be able to notice if their caliber of work is consistent, improving or even declining. You can even go so far as to request before and after photos, so you can see how they work with existing conditions.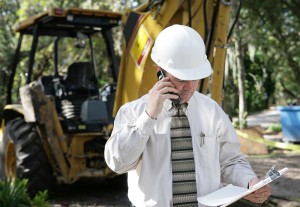 4. Ask about the approval process. This is a very important detail often omitted from renovation shows. Your city and state may have a lengthy permit inspection and approval process, and if you live in a HOA community, you also have to seek approval from the committee before proceeding with interior and exterior work. Pay attention to how the contractor, not you, is going to approach these individuals for approval, and how they are going to seek your authentication of the final design scheme's implementation. These will be telltale signs to see how honest and thorough their workmanship is.
Always feel free to ask questions, and be involved in the design process. This renovation is an expression of who you are as a homeowner and needs to reflect you. If you do not become a part of it, you may face disappointment in the final product.
If you are unsure about a quote you received for a deck or patio construction job, ask for a second opinion from another contractor! The important thing is for you to feel comfortable with the contractor since you will be working with them for the length of the project's scope.
Virginiadeckdesigns.com offers many construction advice articles important for any scope of construction projects. Our lead contractors are licensed and bonded, and they have also been featured in many reputable publications. We invite you to ask us for a free initial quote on your outdoor project!