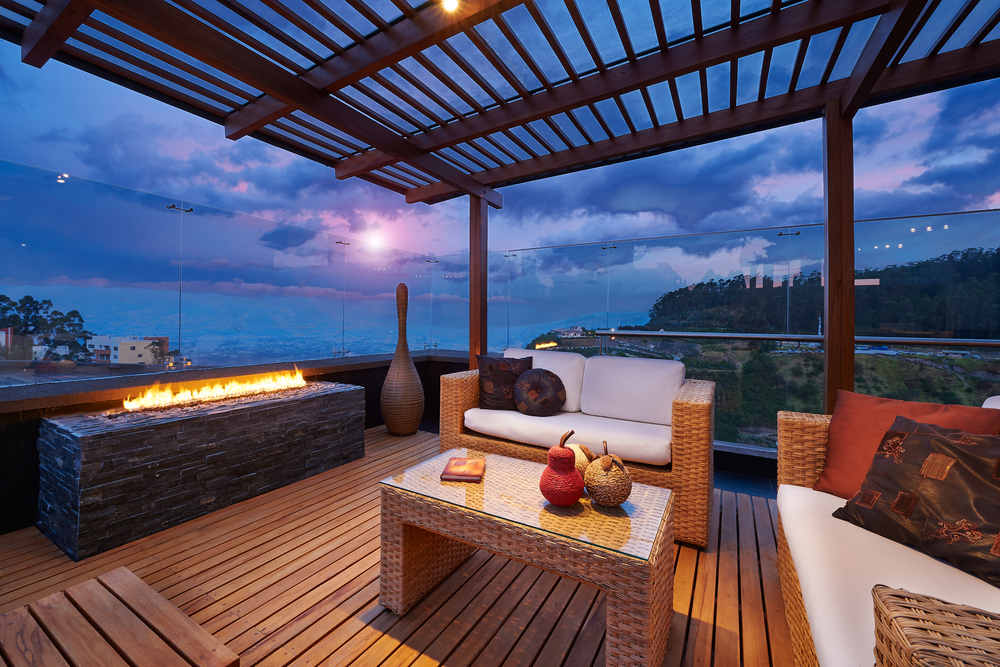 Adding a custom outdoor deck or outdoor covered area to your home adds both monetary value as well as the intangible value of an improvement to your lifestyle. Installing a deck, paver project, gazebo or fire pit will allow you to enjoy your time at home. Imagine fun family barbeques in the summer and cozy winter nights by the fire with your nearest and dearest.
Customized Experience
Our experienced outdoor construction professionals will work together with you to create a uniquely customized space that will suit your specific wants and desires. Distinctive Deck Designs offers patios, walkways, stairs and decorative entrance features that will make your home more aesthetically pleasing as well as enhance your outdoor living experience.
Our qualified professionals provide detailed design consultations and provide you with building plans and/or landscape drawings. All our building crews are in-house, so you can rest assured that all of our crew members working on your home are top notch. Our outdoor deck designs are also truly innovative. We only use the best materials available. Simply tell us what you would like in your ideal outdoor living space and we will do our best to make those dreams a reality. Distinctive Deck Designs offers competitive pricing and ensures timely completion of any and all projects that you choose to begin.
Decks, Sunrooms and Curb Appeal
At Distinctive Deck Designs, we understand the decision to make an addition to your home is a big one. This is an investment. Did you know that a new deck can yield up to a 60 percent return? Having an open deck on the upper level of your home can revitalize your exterior by enhancing curb appeal as well as creating a welcoming and practical space for you and your family to enjoy. Our team has created many sunrooms that not only expand the usable living space of your home during the warmer months, but when built correctly, can also be utilized all year long. This will certainly increase the value and desirability of your home. A covered porch, deck or sunroom will be a custom-tailored extension of your home's living space and can blend seamlessly in with your lifestyle. Our team takes care of every detail from exceptional deck ceiling options to specific lighting and drainage solutions.
Please contact us today for your free design consultation! We look forward to working with you very soon to create your dream outdoor living space!