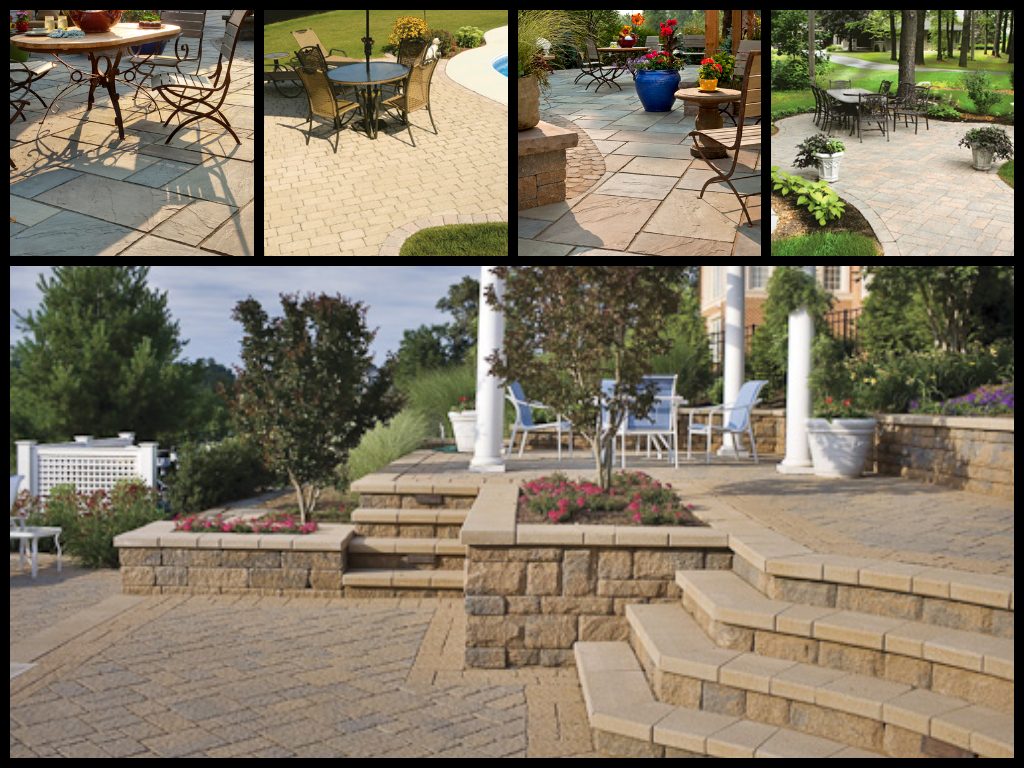 At Distinctive Deck Designs, we only work with the best quality products when designing your custom paver patios and walkways in the Fairfax area. We are proud to work with Techo-Bloc, an industry leader in landscaping product supplies. Hardscaping is our specialty and with our in-house masonry team, you can rest assured that your project is in excellent hands from start to finish.
Create More Visual Interest
Our owner, Mark Shriner, will personally design custom hardscape elements for your home, from patios to fire pits and retaining walls. We can even design and build outdoor staircases using pavers and multi-level architectural elements, such as planter boxes, to give more visual interest to your landscape design. You will be able to enlarge the space of your home with clearly defined outdoor living spaces that go beyond composite decking. Our pavers seamlessly integrate and complement your existing deck, pool and natural landscaping.
Entertaining
Fireplaces and firepits are essential to integrate into your landscape design. Give your friends and family an area to get cozy and warm without ever leaving home. Our customized fire elements will create aunique and functional focal point for your backyard. No matter which features you would like in your design, we pride ourselves on customer service and will do our best to bring your design dreams to life! Whether your style is sleek and modern or classically traditional, we can create a look for you. All our products and installation techniques are specifically designed to ensure durability and longevity. At Distinctive Deck Designs, we take the stress out of abiding by HOA guidelines. We will work with you to make sure our plans and designs will be approved by your HOA and donot violate their regulations.
Existing Elements
Many of our clients want to update and improve their existing patio designs. We are happy to integrate existing elements into your new design, as long as they are structurally sound. Our team can blend design elements to create a harmonious look to your outdoor living space. Distinctive Deck Designs, we are here to provide you with high quality servicesat reasonable prices. Our team will get the job done on time and will happilyanswer any questions you may have along the way.
Northern Virginia is our home as well and we want your outdoor living areas to bring as much joy as possible to you and your family. Be sure to take a look on our website at our patio and pavers page as well as our fireplace and fire pits page to learn more. As always, we are proud to offer completely free consultations. Contact us today!