Are you feeling cooped up inside your home this winter, dreaming of the warmer weather days? Are you looking out the windows wishing you had a better space to enjoy the nicer weather? Now is the right time to start thinking about a new deck or replacing your old one.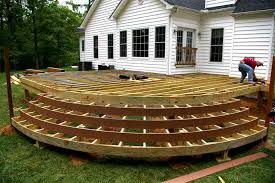 Deck builders in Virginia offer better deals during the slow winter months to get a leg up on the busy season. By starting the process of design and building your new deck or replacing your old one now, you'll be ready to enjoy it at the first sign of the spring thaw.
Start thinking now about what you want out of your outdoor space. Lots of privacy? A great space to entertain friends? A small relaxing spot to enjoy the view? Does your plan include a pool or a hot tub? All of these questions should be answered before you begin the deck building process. In the last few years, composite decking has become very popular for personal home decks in Virginia. The ease of maintenance, resistance to mildew and insects, plus the added bonus of being made of recycled materials, makes composite decking the easy choice for deck materials. A Trex composite deck will last longer than a traditional wood deck, and according to Remodeling magazine's 2009-10 Cost vs. Value Report, adding a composite deck to your home has a 70 percent return on investment.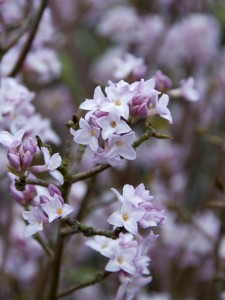 This is also the perfect time to start thinking about what types of plants and trees you want to complement your new outdoor deck. Keep in mind the growing cycles, you'll want to choose a variety of plants that will bloom throughout the year. There are event plants that flower in the cold winter months! Varieties of hellebore, jasmine, and daphnes are just a few of the plants that have winter flowers that bloom in northern Virginia's climate zone.
Having a new deck project to focus on will help keep you occupied and excited until the warmer months are upon us. Think of all the options and choices to make, and happy designing!