We've passed the Vernal Equinox, the days start getting longer and the nights start getting shorter. Something to celebrate when you want as much time in the sunshine to spend outside on your deck in Virginia!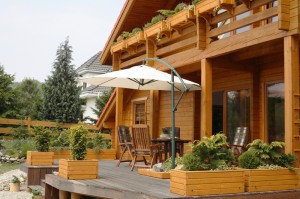 With the official start of spring, the last frost dates are on the horizon. Think about getting your plants ready for the warmer months, get your patio furniture out of storage and ready to grace your deck again. Make sure you've checked out our handy tips on getting your deck ready for the warmer months.
Late winter/early spring are still great times to enjoy your deck huddled around a fire pit or outdoor heater. So get that fire going and roast up some s'mores.
So get out there and enjoy the last chills of winter and dream of all the great ways you'll enjoy your deck in Virginia this summer!