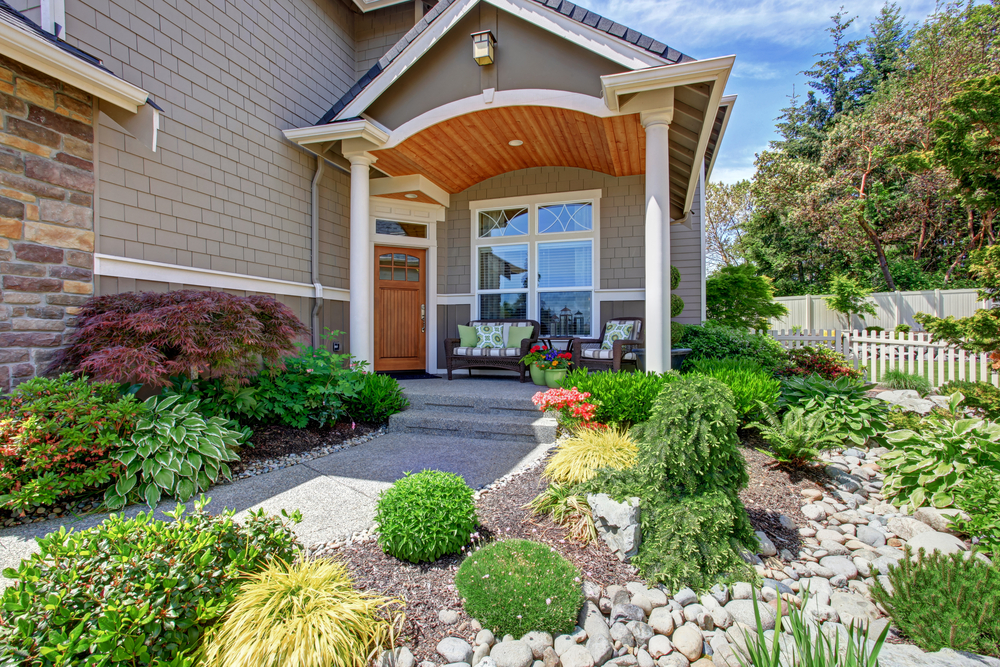 When it comes to curb appeal, many homeowners only think of the front yard. Boosting your curb appeal can really increase the property value of your home, which is why we recommend applying the process to the entire home. At Distinctive Deck Designs, we can help update your home's exterior appearance with a custom patio design or landscape plan. Whether you want to impress your guests or future buyers, simple updates can make a world of difference. Consider the following tips to get started.
Design a Stone Patio
One feature that many people want in their Northern Virginia home is a patio that can be used to relax or entertain friends and family. There is nothing better than sitting outside on a nice summer night or cool fall afternoon and enjoying quality time with loved ones. Our professional team will meet with you before your patio is designed to determine the size and shape that will work best with your current yard. Afterwards, we'll make expert recommendations about which materials will best accentuate your home's features.
Install Lighting
Outdoor lighting can quickly set the mood when the sun goes down and it keeps family fun lasting well into the night. One of the most important benefits that lighting brings is the sense of security for the entire family. Our team can help you choose lighting that works on your deck or patio as well as for under-deck areas and walkways. Once installed, it can help guide the eye to the focal point in the front of your home or light the way to your covered outdoor patio. The possibilities are endless!
Landscaping Updates
One of the first things to take note of is how your lawn and landscaping looks. Try looking at your yard with fresh eyes to determine if there are any areas that are a priority. These fixes are often easy and make the biggest difference in your home's aesthetic. On your front porch or back patio, you can DIY a container garden. This solution adds natural greenery without the commitment of a flower bed. When we install a deck or patio, we offer landscaping services to bring the entire look together. From flower beds, trees and rock features, we'll transform your space into your own personal oasis.
Add a Composite Deck
Another way to boost the appeal of your home is with a custom composite deck designed by the team at Distinctive Deck Designs. Composite materials offer homeowners a long-lasting and durable alternative to natural wood decks that are often seen at Northern Virginia homes. We can even examine your existing deck structure and restore it with composite materials to maximize your budget. All our designs are made with your needs in mind. We offer extensive railing systems to keep children and pets safe. The entire family will love spending time outside together!
Create Enticing Walkways
Great curb appeal is about making sure your guests are excited to see more. Start this excitement from the very first step with custom walkways that lead to the front door of your home. We can carry this design to your backyard for a beautiful cohesive look. Doing so will tie your landscape designs together and make your home feel uniform no matter what angle you're looking from. We offer walkway designs in multiple materials and patterns to match your style.
Whether you want to appeal to potential home buyers, or you want your home to be the new neighborhood hangout, only trust the experts at Distinctive Deck Designs to create lasting results. We have experience in transforming homes to look their very best, no matter the reason. Contact us today to receive an on-site consultation!