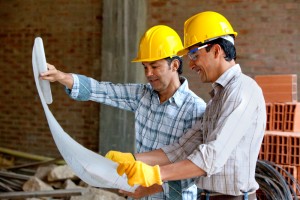 There are many benefits to having your very own deck. It can increase your living space, enhance the usability of your yard, make your home look more attractive and can increase your home's value. Adding a deck onto a home can be a great project that only skilled "Do-it-yourselfers" would love to tackle; however, before you go out and start buying materials, perhaps it could be more beneficial to contact a professional for a consultation to see if a contractor is the better option.
You must always make sure that your deck is safe, built sturdy and to code. Even with full knowledge of your state's codes and the know-how, you could still be looking at spending much more than you have anticipated just from small or quick mistakes that need to be fixed. Remember, these are the things you are getting into when you decide to build your own deck:
Deck Design – What kind of deck were you hoping to create? The dream deck you have always wanted? Do you want it to compliment your house and its surrounding landscape or a simple square deck?
Code and Liability – Permits are required. Depending on what kind of soil you are working on, there are several construction codes you need to follow such as safety codes, load bearing, etc. Without the proper permits, your deck could be torn down. You also run the risk of becoming liable for any injury that could occur from a deck that is not installed properly, especially if it collapses. A licensed and insured professional will be able to cover any mishaps related to the deck on the owner's behalf.
Materials – Are you going for the classic wood deck? Did you want to use composite decking like Trex for less maintenance? Are there going to be accessories built into the deck like track lighting or anything else electrical?
Designing your deck can be a challenge. When you have a broad idea of what you want your deck to look like but do not have the means or the proper tools to get the look you want, a professional deck builder will help take your designs and make it suit your home. Remember, they are working for a brand that wants people to recognize their work. It is sure to be top quality.
It is important to note that if something were to happen on your own built-deck and you have decided to use composite decking, manufacturers will typically deny any product claims if the installation instructions were not done properly or completely.
Experience can go a long way; one should never tackle a job like deck building if they just do it for a hobby or a "side-project". At Distinctive Deck Designs, we have more than 20 years of experience in constructing decks and covered decks. Or let us know if you already built a deck and are looking to remodel. Contact us today for a free on-site consultation.