You can rest easy this Earth Day, knowing that you've done a small part to help save the planet. By having a Trex composite deck, you are already a step ahead.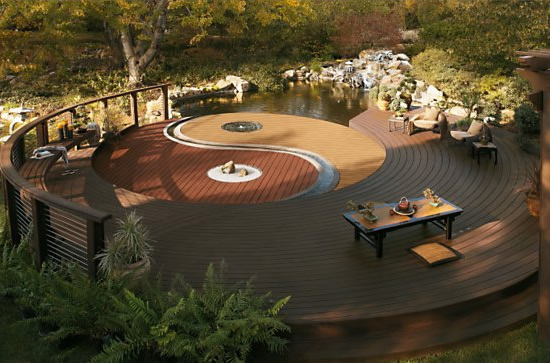 For over twenty years, Trex composite decking has been made from 95% recycled wood and plastic. Trex saves 400 million pounds of plastic and wood from landfills each year, making it one of the largest plastic recyclers in the US. Trex never has to cut down a tree for use in its decking material. The wood comes from reclaimed wood and recycled sawdust. This recycled wood is combined with recycled plastic from a variety of sources: the overwrap on paper towels, dry cleaner bags, sandwich bags, newspaper sleeves, and grocery and shopping bags.  The average 500-square foot composite Trex deck contains 140,000 recycled plastic bags!
Not only are the materials in Trex composite decking environmentally friendly, but their manufacturing process is as well! Their processing method eliminates the use of smoke stacks, and the factory runoff and refuse are recycled back into the manufacturing line. They even run their trailers on vegetable-based oil hydraulics. Trex works together with members of the U.S. Green Building Council to strive towards creating environmentally and socially responsible spaces that improve the quality of life on this planet.
So get out there and enjoy the beautiful Virginia spring air on your Trex deck, knowing that you've done your part to help keep this planet beautiful.