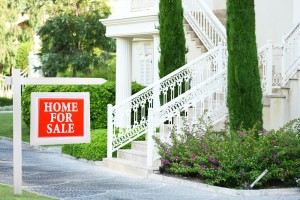 The Northern Virginia real estate market is on the rebound, and we are seeing more homes on the market. If you have plans to sell your house in pursuit of one that better fits your needs, you will need to think like your potential buyer. Consider your mindset as you search for a new home and apply it to your own home to best prepare it for sale.
Top Tip: Clear the Clutter: Each real estate agent is different and will have different advice and tips for preparing your home for selling. Almost every agent, however, will tell you the first step is to get rid of clutter. Remove your personality from the home to help keep a neutral palate for the potential buyer to picture how they can fix up the décor or the structure to their own custom taste. If you leave personal items throughout the home, it may look like you're still attached and are not in the position to sell just yet.
Determine Your Key Selling Points: Do you have great bathroom sizes or functional kitchen space? Maybe you have a sunroom or deck that can increase your home's value. According to the Remodeling Magazine's latest statistics, home buyers favor deck or sunroom additions. If you do not have either of these, Distinctive Deck Designs can help. Our use of top-quality composite decking materials provides an eco-friendly sales boost, and the end product is low-maintenance for the busiest of families.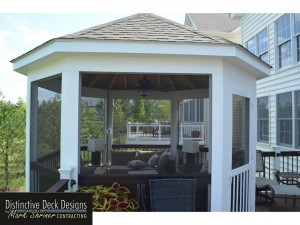 Create Focal Points: What is the first thing you want prospective home buyers to see? Ideally the landscaping should draw visitors in at first glance. If the landscaping is too mature and wild, it can hide the beauty of the house structure and the potential it holds for any prospective buyers. Do some landscaping maintenance to help tame any mature or overgrown plants. If you have key areas that you want to sell within the home, avoid extreme contrasts or color schemes that may deter buyers. Make adjustments accordingly; your renovations can be as simple as a fresh coat of neutral paint.
Learn from Local Research: Chances are, if you're desiring to sell your currently property, you're looking for your next new home. Use your own experience to learn about the pros and cons of other homes on the market. If your current house lacks what people are interested in, set a renovation budget and get an experienced, licensed contractor to help you achieve a stronger resale value on your property.
Distinctive Deck Designs is a premier deck and patio construction company. Our custom landscaping projects have helped Northern Virginia homeowners sell their homes to new families. Some have loved our work so much that they keep the renovations for themselves. Get your free consultation with Mark Shriner and his team today!