Our Virginia deck contractors have worked with a variety of properties and have found most decks' underparts also serve as storage space for pool equipment and other seasonal items. Currently, most residents store delicate items such as linens, pillows, lanterns and lighting materials in plastic tubs that may crack over time due to UV ray exposure or the elements. Save yourself the headache, and ask for built-in outdoor living storage in your deck upgrade!
Trex's outdoor living storage compartments and cabinets blend in with your deck because of their Trex Transcend composite deck finishes and facades! Just think: you now have the option to have pull out coolers suitable for housing ice-cold drinks, hampers for clean and dirty poolside attire or towels and even hidden trash bins!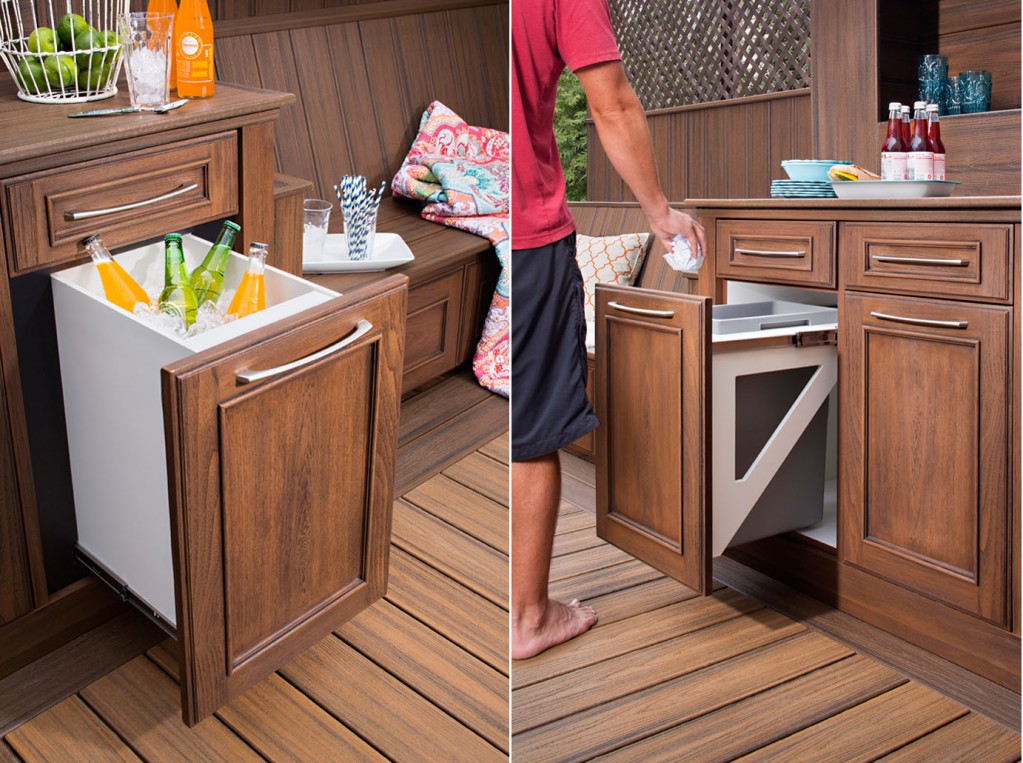 Because the main construction is made with composite decking materials, you will not have worry about any seasonal moisture causing warping or sun exposure causing color fading or material cracks. The interiors are made with ¾-inch thick PVC. We know composite materials are far superior to PVC, and that's why Trex made sure any cabinetry pieces exposed to the elements are in fact composite materials. They stand behind their materials and offer a limited lifetime warranty (25 years for residential construction).
Storage solutions do not have to be one-size-fits-all! Tell our deck builders what types of spaces you need and the storage elements or accessories you need to ensure adequate organization for your outdoor living materials.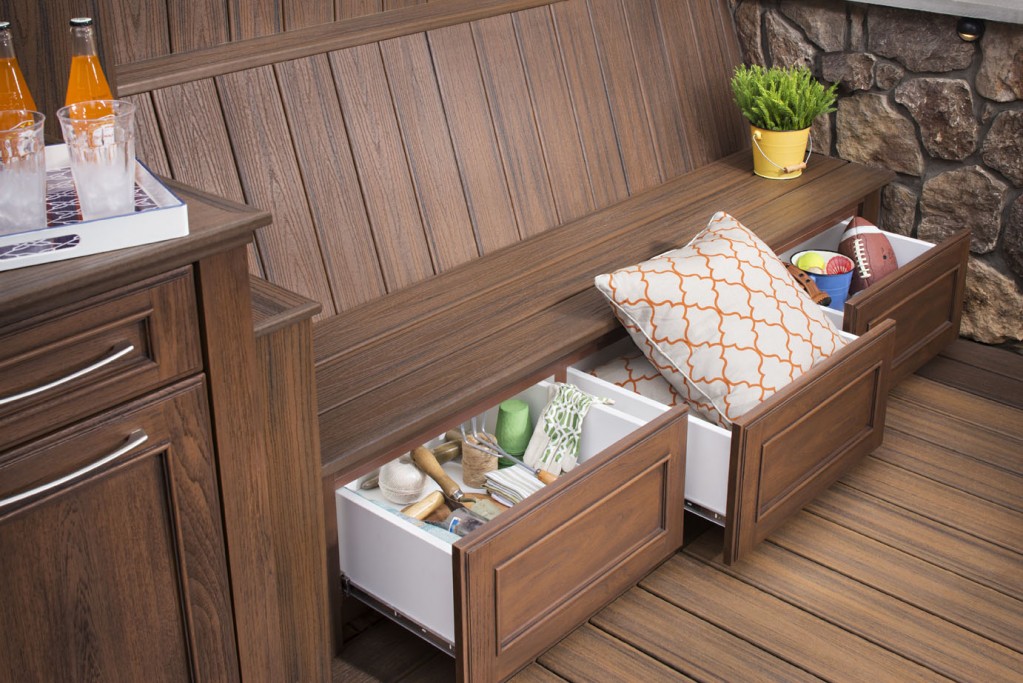 We will work this into your deck design to help create functional and organized space to enjoy year-round. Consider the following for different sizes of storage compartments:
Perhaps you need pull-down doors instead of pull-out drawers for loose pool toys. We can build the cabinet to be lower to the ground for perfect access for little ones.
Need to wind up loose elements such as rope, garden hoses or even outdoor light strings?  We can install heavy-duty hooks in a deep cabinet space to allot for coiled materials.
Simple narrow drawers can be used for purposes ranging from housing food utensils to even storing tools and accessories.
Place oversized pull-out drawers near outdoor furniture for easy cushion storage.
Pull-out trash bins are excellent options for mobile or stationary bar stations. Ask about installing bottle openers for easy entertaining!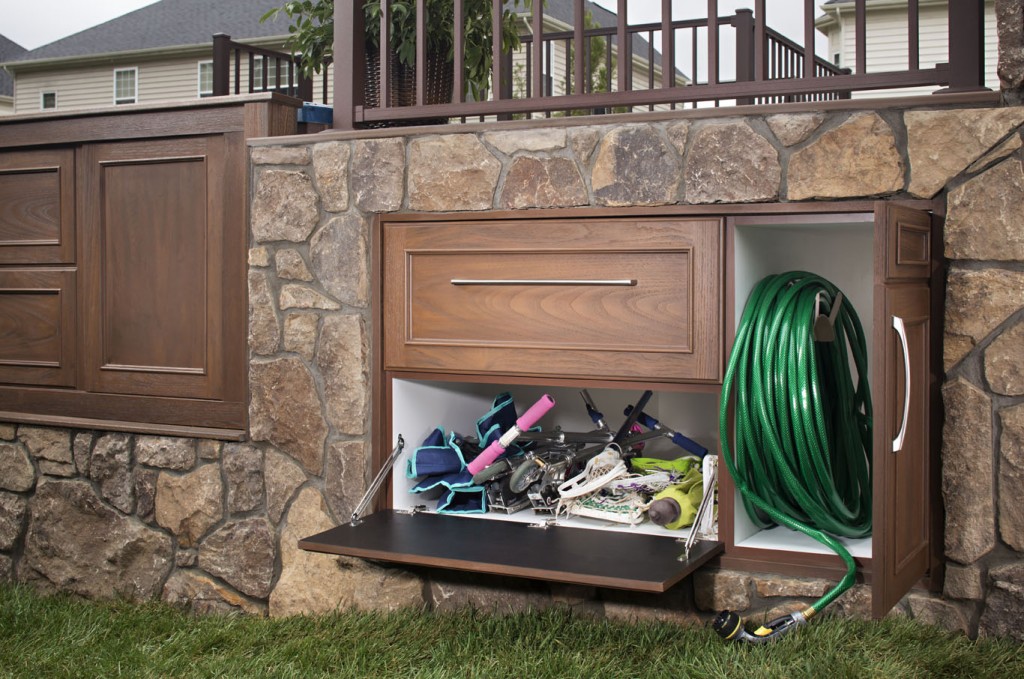 We are excited about the innovations and opportunities available for maximizing outdoor living utilization and entertainment ease. Consult with Mark Shriner today to break ground on your dream deck!
Distinctive Deck Designs in Northern Virginia has been the go-to deck & patio builder for Fairfax neighborhood residents for 15 years. We strive to make your outdoor spaces functional and durable to last. Let our team work with you in creating an ideal space for you and your family to grow with for years to come. Call 703.263.9634 to schedule a FREE on-site consultation, or fill out your project inquiry online!