Before working with any contractor inside and outside the home, it's important to protect yourself. Too often, consumers find themselves at risk of falling victim to rogue contractors who aren't qualified or those who accept money and skip out on the job. Here are some ways to protect yourself and prevent these scenarios from happening to you.
Only Consult With and Hire Licensed Contractors
Every patio design project should start with a consultation. In most cases, the initial consultation is free of cost. It typically includes an introduction of the lead contractor and material samples the company uses for like-minded jobs and discussion about the project scope.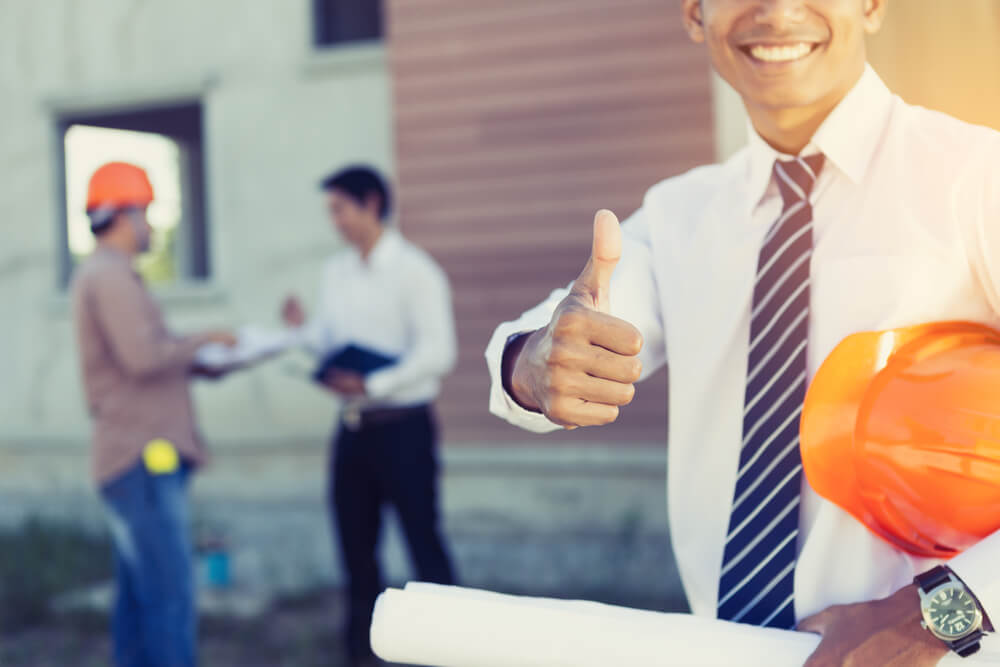 The discussion helps the builder learn more about the complexity of the job. It also provides them an opportunity to share industry insight. Future interactions between a homeowner and the contractor could include an in-depth 3D design for your approval as well as a detailed job estimate.
During your initial consultation, homeowners should be prepared to ask the contractor questions. Come up with a list of things that you believe will affect your project's outcome. Consider the following questions to help you learn more about your contractor of choice.
1. What are your specialties?
Most homeowners do online research to choose contractors based on their specialties before the consultation. When asking this question face-to-face, the contractor can provide deeper insight into their experience and design aesthetic.
Distinctive Deck Designs, for example, is a deck and patio building company, providing both new construction and renovations for patios throughout the Fairfax area. Other specialty services provided include masonry, composite deck materials, outdoor lighting, and more.
2. Do you have a team of subcontractors, or do I need to hire additional laborers?
Complex patio and other outdoor living designs may require subcontractors to work on the project in addition to your contractor of choice. Subcontractors are licensed professionals who assist a general contractor's job with specific elements. Your outdoor living project or patio renovation could include:
Masonry contractors for walkways or other stone elements
Plumbers or landscapers for moving/installing sprinkler lines, plants and outdoor living design
Electricians for outdoor lighting and electrical outlets
Roofers for any ceilings for structures next to the home or as stand-alone units
An experienced, licensed outdoor living contractor is a great resource for homeowners. They often have recommendations for other professionals when needed. It is worth asking a known contractor for other local experts. They may even use a referral program that could include discounts if you use their connections.
Full-service outdoor living companies typically do not need outside help. They usually have licensed contractors with a variety of specialties in-house. This is the most cost-effective solution for homeowners. Distinctive Deck Designs is considered a full-service patio building company in Northern Virginia.
3. Do you have a portfolio of work specific to the requests we have for our project?
Looking at an online gallery or in-person book of work only provides a general sense for the finished look of several projects. Do not settle for just this. It is not enough.
Ask to see a project similar to the one you are looking for, and ask how long ago that project was completed. It's always a good idea to choose a contractor who has recently done the type of work you're expecting. It is also helpful to ask what challenges or specifications did this homeowner have with their project. This can help you understand what to expect with your project.
4. What was your most challenging project, and why?
This question helps you understand the contractor's workmanship, work ethic, professionalism, and their ability to handle unforeseen challenges. In the new construction and renovation industry, it is common to come across situations that were not included in the initial plans. Your contractor's answer can help you prepare for similar complications with your patio design project.
5. Do you provide any follow-up quality checks or maintenance?
Your contractor should know how to apply for a building permit before starting work on your installation and should follow all safety codes and regulations outlined by the city. Patios, decks, and all other outdoor living spaces help add square footage and value to your home. Make sure your contractor revisits the project after completion to ensure quality control. Contractors who do this have an extra chance to ensure that the work is secure and projected from environmental changes, like home settling and exposure to the elements.
Wood decks will need maintenance over time. Some contracting companies provide pressure-treated power washing, re-staining, and other deck services. Distinctive Deck Designs prefers to use composite decking materials for decks, patios, and other outdoor living buildings. This makes these areas lower maintenance than traditional wood.
There are many more questions you can ask to help ensure your project is executed to plan, on time, and without any expensive surprises. This is one of many ways you can help protect yourself from a contractor scam.
---
For reputable deck and patio builders in Northern Virginia, consider Distinctive Deck Designs. We service the Fairfax metro area with stunning designs of decks, patios, covered outdoor living structures, gazebos, sunrooms, and more. Request an absolutely free consultation with our team today to discuss your patio construction or renovation!