No matter where you live in Northern Virginia, a quick way to add character to your home is to include a portico porch. A portico-style porch adds depth to your front façade for a beautiful addition to your curb appeal. It also serves as a shade structure and protection from the elements right outside your front door.
Our portico builders have worked with many homeowners over the past 37 years. We can build all types of porches using a variety of techniques, including custom millwork and outdoor lighting elements. Here are five unique details you can add to your portico porch design to make a beautiful façade.
Create unique shapes and incorporate custom millwork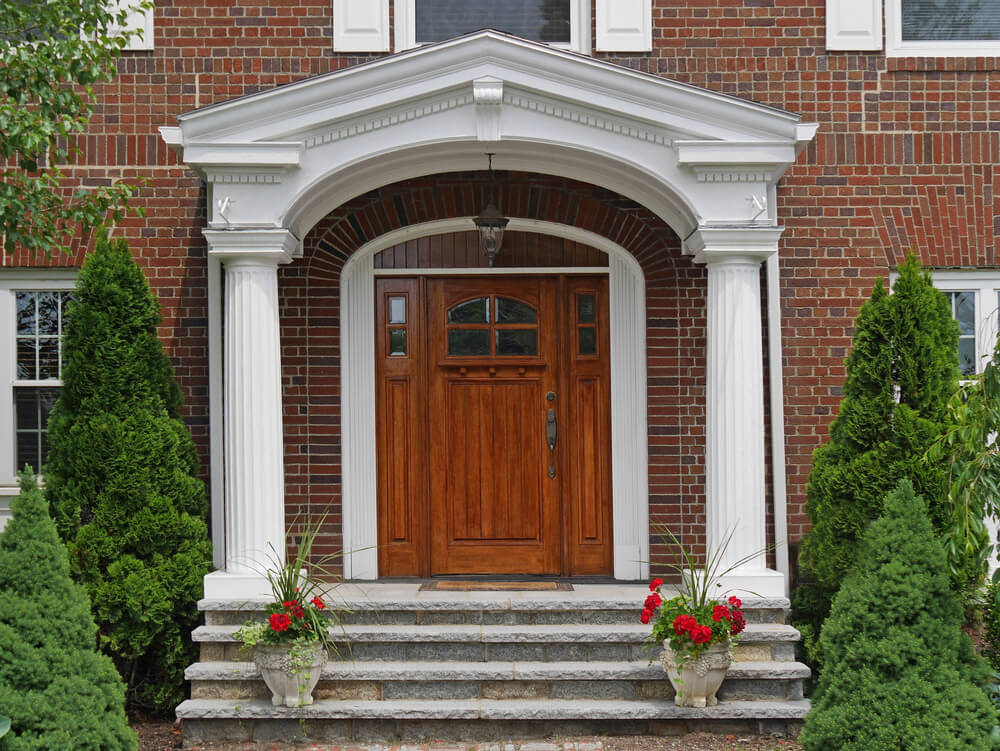 Your home's exterior will play a big role in how you will design your portico. There are many options for creating shapes with the upper portion of your portico to open the space up towards the roof pitch. This includes your siding, eaves, and rafters. While a triangle shape is the standard, consider other shapes for your siding leading up to the pitch. Try half-moon shape or ask for a gingerbread style. You can also enclose the space to make it different than others in your neighborhood.
Every portico porch design has rafters, eaves, sides, and columns. Think of these components as a blank canvas to add your personal stamp on a timeless design. Some may decide to
Alternate between dentil or fluted molding
Add fish-scale or beaded board siding
Opt for exposed or open-tail rafters
Incorporate column crown molding or custom column designs
Decorate with specific embellishments ranging from spandrels, gingerbread and brackets to friezes
Any of these porch details will add an incredible amount of character to your front facade. Feel free to ask our custom porch contractors about any of these elements.
Put a roof on it
Every porch and portico will need a roof, and while shingles are the standard, there are many other types to consider. If you have a colonial two-story home, consider making a real or fake balcony-style roof to add historical appeal to your home. Other roofing elements you can ask to include at your Fairfax-area home include cedar shake shingles, cement or ceramic tiles, and even copper sheeting.
Step it up and make a combo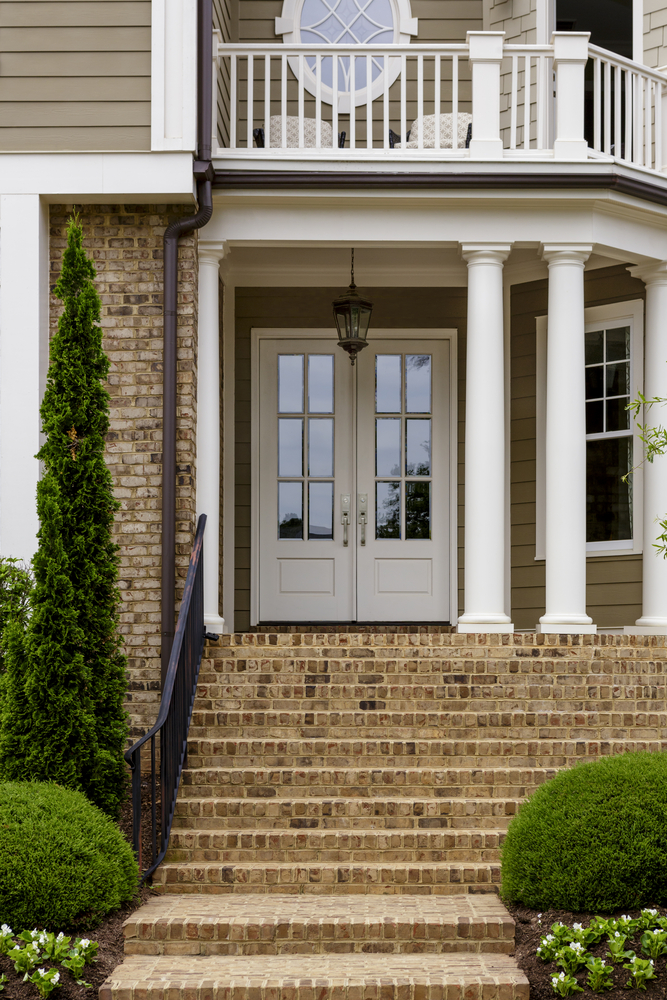 Because portico construction designs are often elevated porch areas leading towards the front door, there are several steps to consider leading up into the space. Some clients may opt to have the steps both in the front and on the sides. Other homeowners will want the regal feel of having side-by-side stairs leading up to the front of the home. This type of design element is typically for the entire width of the portico space, leaving the front of the home completely visible to the curb.
It is possible to make a portico porch combo that elevates your front porch's design. Instead of having a portico for your front door only, combine it with a covered porch design that extends the width of the front of the home. It still maintains the integrity of the unique character found in porticos but gives you more outdoor living space.
Any of these details will help you create a truly custom look that will make you excited to come home and go through the front door. If you're looking to make an addition or update to your porch space, be sure to schedule a free consultation with our portico or porch construction experts. We will come to your home and will render a 3D design for you to approve before construction starts. Get started today!