Northern Virginia's beautiful climate allows for outdoor living and recreation throughout the summer months. During the day, however, overexposure to the sun can make uncovered outdoor spaces like decks and patios uncomfortably hot and bright, putting you and your guests at risk for sunburn, eye strain, and skin damage. Thankfully, various options for covered patio and deck construction can keep your outdoor living spaces comfortable all day long.
Pavilions and Other Types of Covered Patios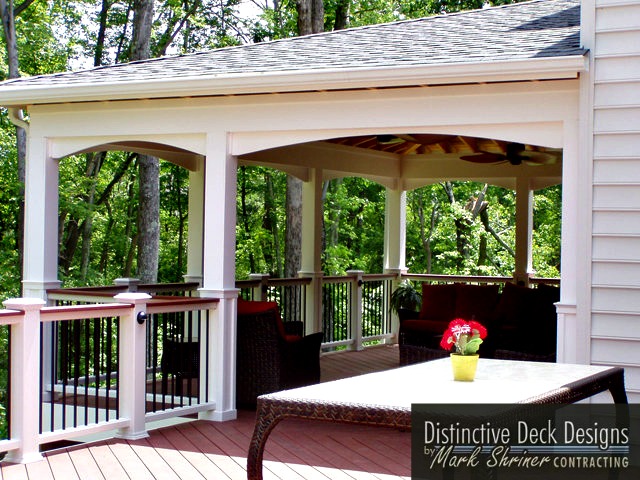 For outdoor spaces not attached to the home, pavilions provide excellent shelter from the sun and rain, allowing the space to feel open and connected to the rest of the yard. Pavilions usually provide full shade and come in a great variety of styles and functions, many of which are unique and eye-catching.
Attached patios and decks are protected from the sun by the house itself during certain parts of the day but can be virtually unusable at other times as the sun changes position throughout the day. With the help of a covered patio or deck contractor, you can transform your deck into perfectly blended spaces that provide a comfortable mix of indoor and outdoor living.
Pergolas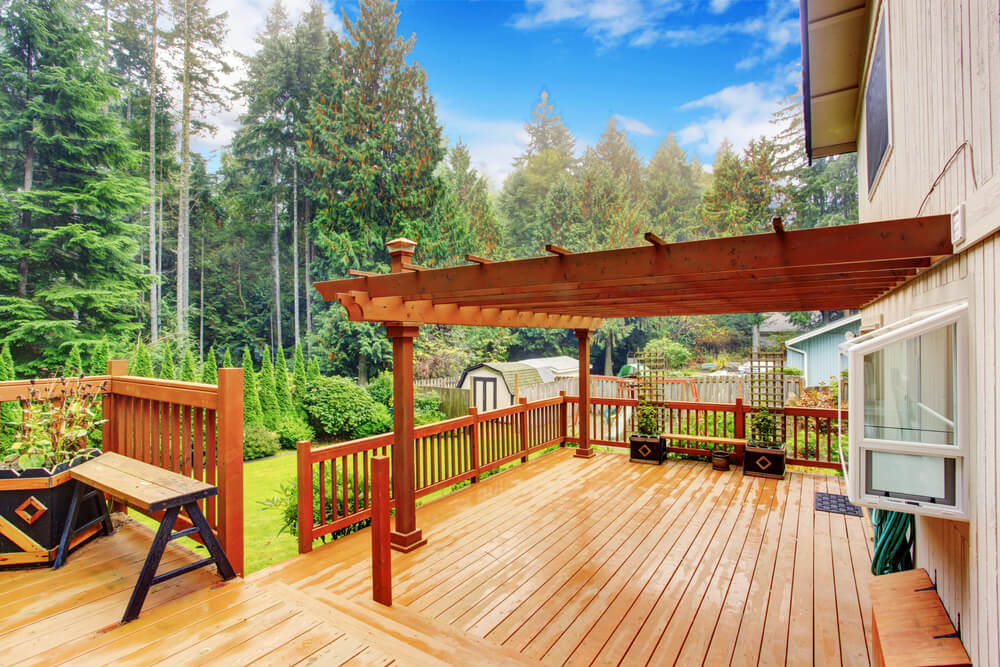 Unlike pavilions, pergolas typically do not provide total shade, but rather consist of slanted wooden slats that allow some sunlight to shine through. They are most often either flat or curved on top, and your pergola contractor can fine-tune their construction to suit your tastes. Pergolas often have a somewhat exotic look to them and can be made to feel slightly more closed-off by draping fabric along one or more of the sides or by allowing vines to grow up and around them. They also provide the perfect opportunity to hang string lights or paper lanterns for light after sunset.
Porticos
Finally, in contrast with pavilions, pergolas and covered patios or decks, which are typically all constructed behind the home, a portico covers and partially surrounds the front door. These structured and often impressive renovations shield visitors and guests from sun and rain while waiting at the door. Additionally, they provide extra space and shelter for decorative plants, objects, and even furniture.
For the best-covered deck and patio construction in Fairfax, VA, get in touch with Distinctive Deck Designs today. Call us at (703) 263-9634 or contact us online for a FREE consultation!