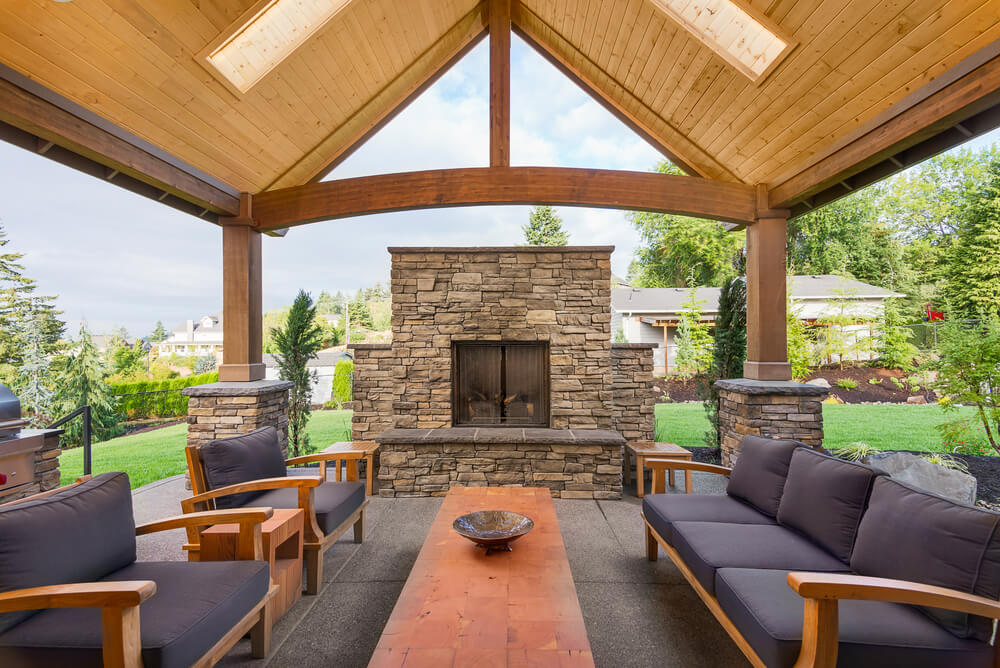 There's no doubt that Loudoun County residents appreciate modern homes and design. The master carpenters of Distinctive Deck Designs are here to provide you a contemporary outdoor living space that will complement your home. Whether your yard is small or large, we do it all. Here are five ways to build must-have outdoor living spaces for Loudoun County homes.
Be bold with a composite deck
We have serviced homes with large acreage as well as new build communities with homes that have limited backyard space. No matter what the size of your yard, we have had success with Trex, Timbertech, and Fiberon composite decking solutions. From single levels to multiple levels, a composite deck is easy to maintain and adds hundreds of square feet to your home's value. Check out some examples of our work for ideas on how to expand your outdoor living space.
Create a modern focal point with fire
An outdoor fire pit or fireplace is the perfect focal point for any backyard. It expands the amount of outdoor living space, and it helps you entice guests outdoors for longer enjoyment and conversation with your loved ones.
There are plenty of materials you can use to build the perfect fire element. We use everything from natural slates to man-made blocks in smooth and rough textures. Our master carpenters and masonry team can help you choose the right medium for your outdoor entertaining needs. Our team does recommend leaving a ten-foot radius of clearance around your fire installation for safety reasons.
Add retaining walls to break up the landscape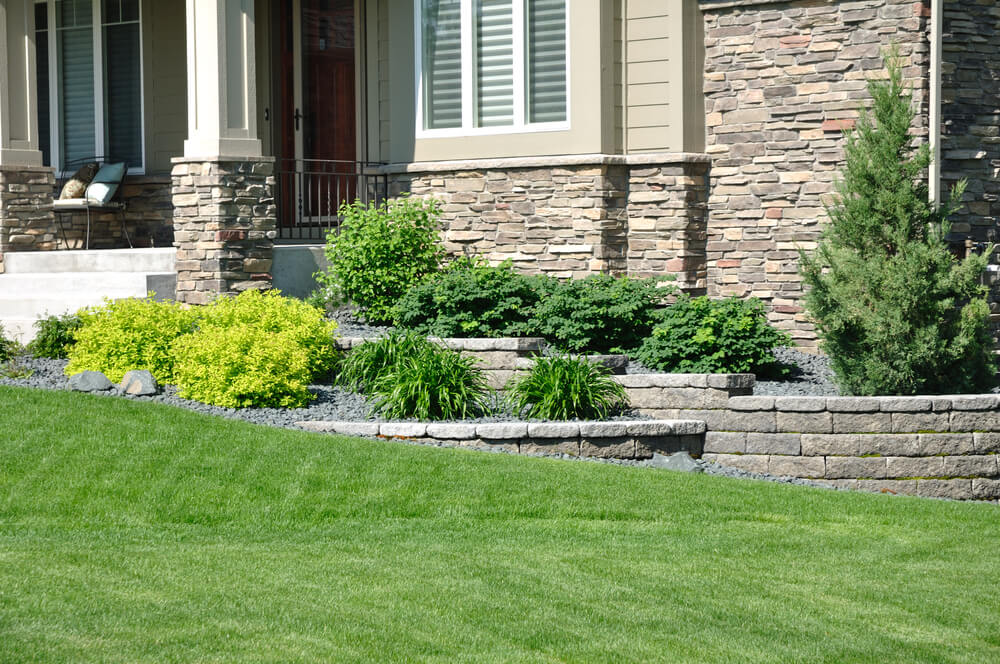 Sloped yards can benefit from retaining walls to snow build-up and reduce runoff in sensitive areas of your home along the foundation line. They also serve as a great gardening opportunity and focal point for your lawn.
Refresh the front and backyard patios with custom pavers
Make your home look like new with paver walkways and patio surfaces. They last longer, are easier to maintain and you will no longer need to worry about cracked concrete or wood rot. We use Techo-Bloc products, and they have several finishes that are sure to attract your guests outdoors to enjoy the fresh look of your patio.
Create a gazebo or screened-in sunroom for extended enjoyment
Homeowners who want a place to retreat could consider a covered patio element. This might include a screened-in sunroom, a gazebo or a pergola extension. These patio building projects are quick to install and add valuable outdoor living space to your home. Create a reading nook, an outdoor lounge space or even just a private place to soak up the sun in the warmer months. We have ways to make these traditional elements more modern for any home.
Contemporary outdoor living spaces are extremely popular in Loudoun County homes. The best way to ensure a satisfactory outcome is to work with a master carpenter with years of industry experience. Distinctive Deck Designs is just that. Not only do we have more than 25 years' experience in the industry, but we've done all our work locally. We know the area, we know the home design trends, and we know how to build an outdoor living space that will last. Reach out to schedule a free in-home consultation with our team today!