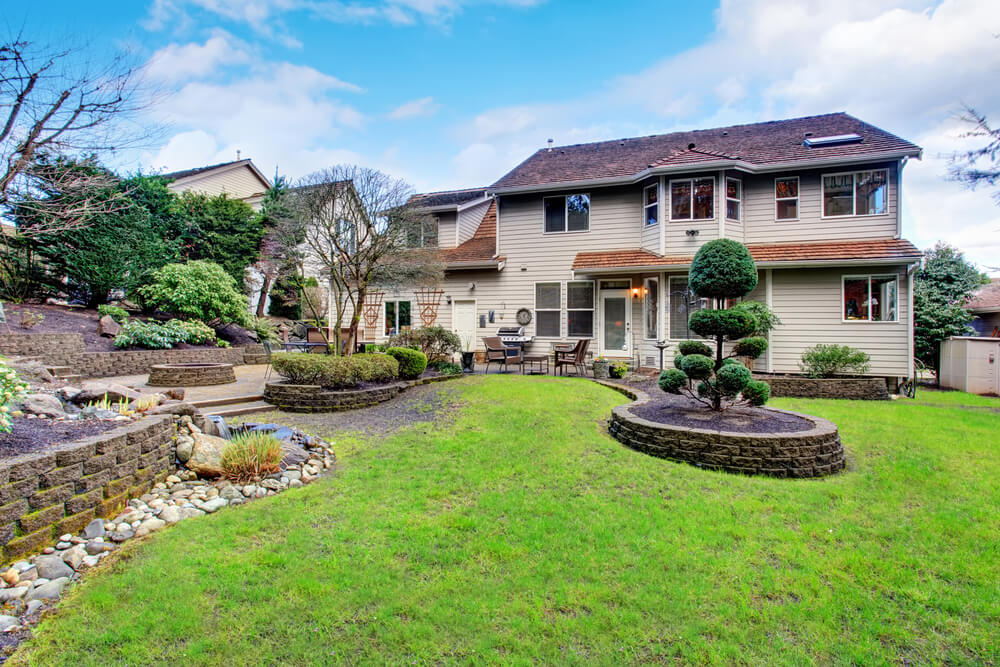 Landscape design is truly an art that can be both visually stimulating and cost-effective for your Fairfax-area home. Planting a certain tree or tall bush near a front or back window can provide shade for a room and help keep utility costs down during the summer. Whatever the purpose for your backyard design, our award-winning, deck contractors in the Fairfax area give you tips on how to create the best function in your outdoor space. Try these ideas!
Create a functional backyard design
We all want a backyard that looks nice, but often we forget about the various ways a proper landscape design can bring a great deal of function to our home. For example, a great way to beautify your yard and create a natural fence is to install Japanese cedar, blue spruce trees or evergreen trees to create a natural barrier that is both functional and design friendly.
Creating a functional backyard design can also lower the cost of your utilities during the summer months. Functionally, a tree will provide shade to a front or back room that receives high foot traffic, lowering air conditioning bills while providing an important design aesthetic to your backyard features. Landscape design doesn't have to be boring! It should be fun and functional at the same time.
Install a design that creates flow
Creating design spaces that flow easily from one area to the next is a design feature every homeowner should consider. If you and your family enjoy entertaining guests your backyard deck in Fairfax, consider a space that meets all of your needs, including walkways from one area of the house to the entertaining space.
Materials, colors, and patterns are other aspects of landscape design to consider as well. A serpentine line without hardscape borders is an elegant and understated design that gives gardeners and homeowners the ability to move from one area of the backyard to the other without disturbing the natural landscape. For backyards that are easy for the entire family to maneuver, consider installing and incorporating ADA spacing with paved or wood ramps moving from the backdoor to an entertaining space. Seek the help of a certified masonry team to help you envision and make these dreams a reality.
Create weatherproofing zones to protect your yard and home
Northern Virginia has a comfortable climate year-round, but like any city, harsh environmental conditions come and go throughout the seasons. Combat heavy rain and high winds with building materials that can withstand excess water and snow, preventing home flooding in case of an emergency.
Effective and efficient landscape and hardscape design to help prevent damage to your home include installing retaining walls to block water, mud, and snow from entering a deck or home. Another solution to incorporate into a home includes using materials that are strong and can withstand harsh conditions such as brick, concrete and tile pavers.
Create practical, multi-purpose spaces in your backyard design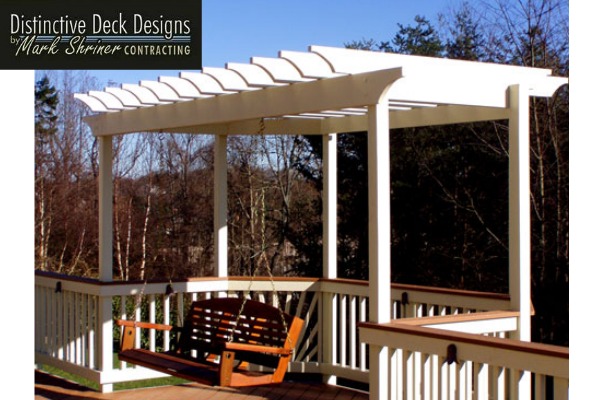 Whether you have a large or small backyard, you want to incorporate as much functional space into your backyard as possible. You can easily achieve multi-purpose areas in landscape design by installing low benches for extra seating around a barbecue, fire pit or pergola to accommodate your entire family plus guests when entertaining outdoors!
Installing an outdoor kitchen that doubles as a bar is the perfect way to entertain your guests and use the space to serve as two separate spaces for food storage and preparation as well as serving cocktails during a party.
Achieving a functional backyard landscape that serves multiple purposes under all environmental conditions is far from impossible. Our team at Distinctive Deck Designs is experienced in incorporating all aspects of design and function into backyard landscape that will benefit your home year round. We are a certified pro of the eco-friendly Techo-Bloc products and are ICPI Certified Class A masonry contractors. Contact us today for a FREE backyard design consultation!