Spring is here and with summer right around the corner, it is time to update your backyard with the newest trends in architecture and tech to make your patio, deck, and backyard ready for BBQs and summer parties. Whether you are starting from scratch or need an updated patio or deck, your best solution is to hire a hardscape contractor or outdoor living contractor who is licensed, bonded and insured in the northern Virginia/Fairfax area.
Still unsure of where to start? Don't worry, we have compiled the ultimate checklist for hiring a licensed outdoor living contractor so you know what to look for what to expect when hiring quality technicians for the job.
Look for a license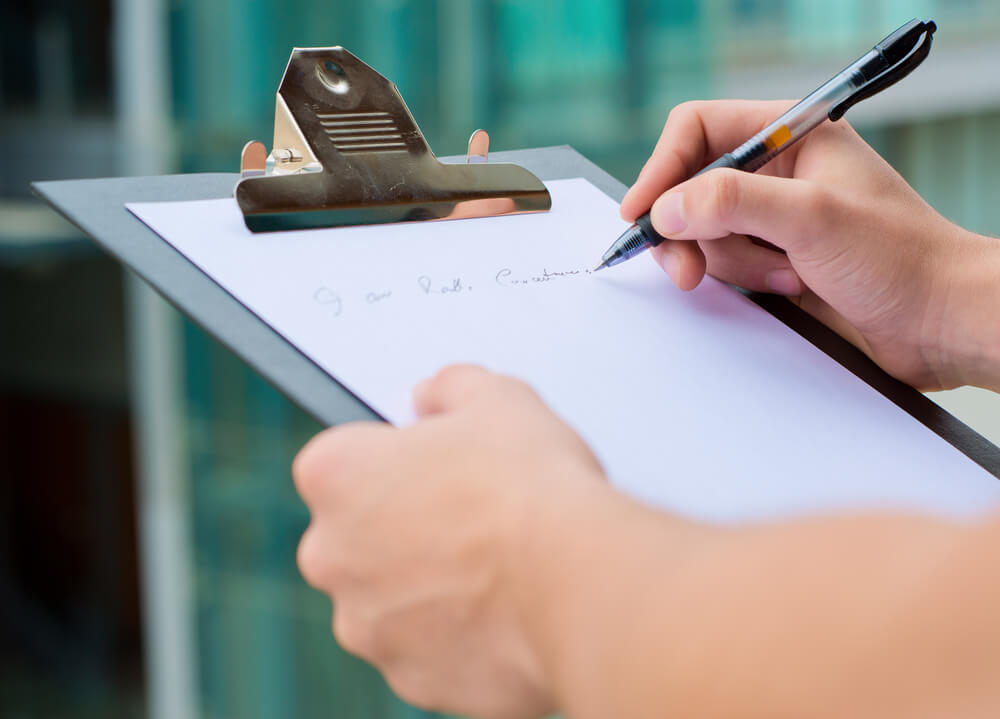 When you begin your research for the perfect company to design and build a deck or assist with landscape design in Fairfax, the results can seem overwhelming. One of the most important filters for any search is to choose only licensed professionals for the job. Some great resources to use include Angie's List, The Better Business Bureau (BBB), ROC registration, and of course, always look for professionals that provide proof of license.
A licensed contractor will carry two types of insurance: liability insurance and workmen's compensation. Liability insurance protects you and your home from any potential damage inflicted on your home or surrounding property during construction. Workmen's compensation insurance covers the worker if they are injured themselves on your property. Most homeowner's insurances won't cover either instance completely and you don't want to be paying for an injury or damage to your home out of pocket.
Choose a company that knows what is trending in technology
One of the newest trends in outdoor technology is Wi-Fi installation for outdoor spaces. Installing Wi-Fi is a new and convenient way to control aspects of your outdoor living space with the click of a button or from a handheld device. You can easily control the settings for a fireplace, lights, speakers, and more utilizing cordless Wi-Fi throughout your deck or patio area.  Research among licensed contractors specializing in outdoor decks and patios show that approximately 71 percent of homeowners rank incorporating wireless internet access in their outdoor spaces at the top of their new build wish lists.
If you seek Northern Virginia deck contractors specializing in trending outdoor technology and wireless installation, Distinctive Deck Designs has you covered for fast and reliable Wi-Fi installation for your Fairfax landscape design needs.
Read customer reviews and testimonials
If you are seeking a patio contractor in Northern Virginia, choose a company with great reviews and customer testimonials. Outdoor living contractors in Northern Virginia with good reviews are almost always the best choice. Ask your neighbors who they have used or heard of in the deck industry, review Angie's List and research companies with good standing, badges, and activity on Houzz to start. You will find a wealth of information regarding landscape design companies in Fairfax that are both licensed and rated well on multiple review outlets.
We live in a digital age where information is plentiful and easily accessible. Choose companies like Distinctive Deck Designs that fit the bill for your entire checklist. Whether your backyard project is big or small, our team will work with you to create the patio or deck of your dreams. From wireless capabilities to custom-designed spaces, we have up-to-date knowledge, licensed professionals and excellent reviews on Angie's List, BBB, Houzz, and more. Contact one of our friendly customer service representatives today to schedule a consultation before BBQ season passes you by!