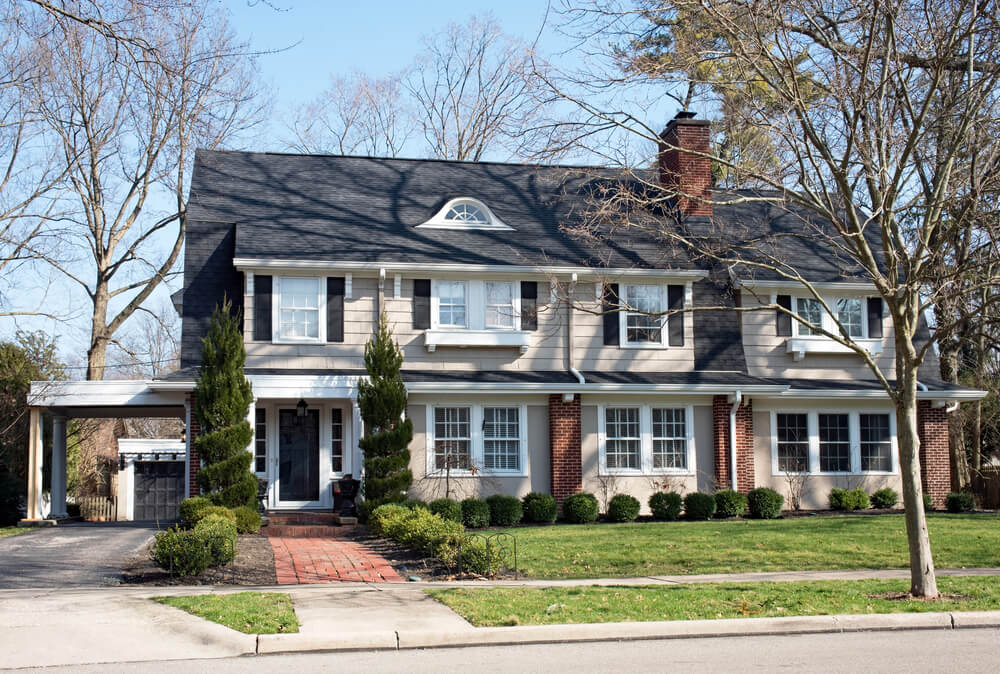 When you own a more established home, like many of those in Prince William County, tackling an interior renovation project can be costly. There is an easier solution that will still add value and square footage to your home: outdoor living spaces. By adding or expanding your outdoor spaces, construction is more affordable, creates space you can use all year long, and best of all, improves property values.
Located in Northern Virginia, Distinctive Deck Designs is very familiar with homes in Prince William County as well as city laws for outdoor construction. We have four unique ways to expand your outdoor living spaces for older homes in Virginia.
Add a Trex Deck
For a timeless look that looks great for any Colonial, Ranch or Craftsman-style home, composite decks built with Trex materials are functional, beautiful and low-maintenance. You no longer have to worry about splinters, sanding, and staining a deck year after year. Other benefits of working with Trex composite decking products include the many colors and accessories to help complete the space. Trex also has many types of outdoor lighting and decorative accessories to make your deck enjoyable, whether it is night or day.
Build an Outdoor Pavilion
Create the perfect backyard focal point with a pavilion, which is a type of covered patio space with a roof-like structure and open "walls." While some outdoor pavilion shapes may look like gazebos, they are usually unscreened for a completely open-air space. You don't even need to use a full roof structure for this type of backyard feature either! Some outdoor pavilions have pergola-style roofs for adequate natural light along with some essential shade. Consider creating the perfect outdoor seating area with a pavilion, or have one built above an outdoor kitchen space for a shady retreat right in your backyard!
Convert the Space under a Deck to a Patio
There are some stunning deck designs throughout Northern Virginia, but how many of those decks have a completely dry patio space underneath? Under-deck designs are a special type of outdoor living construction that easily adds to your home's value.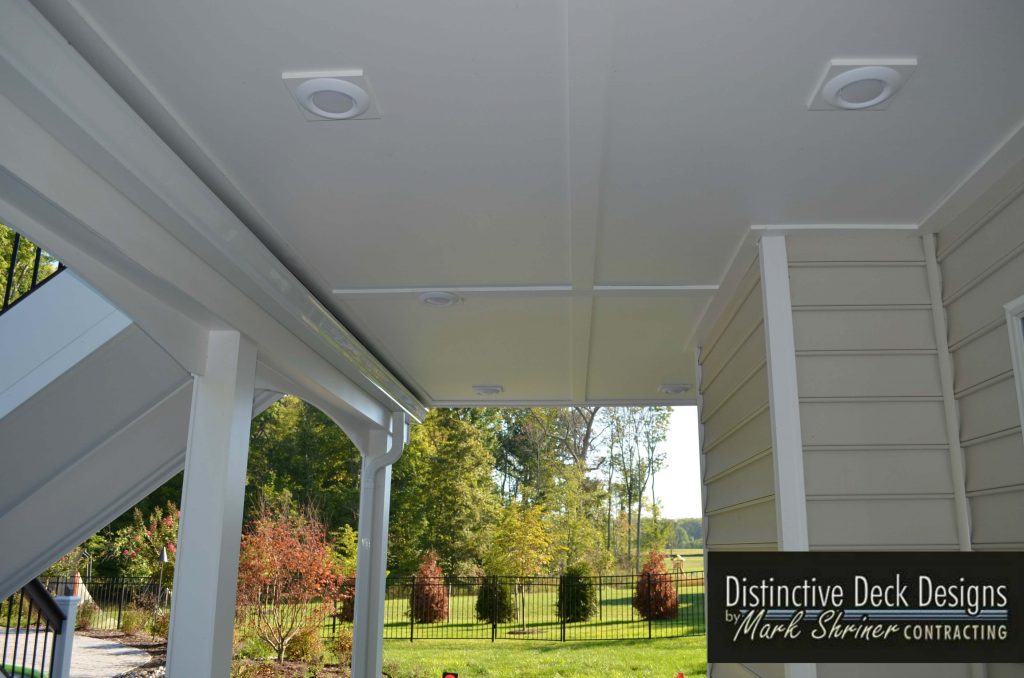 Best of all, you won't need to build a new deck to get this look! The underdeck patio conversion simply attaches to the existing deck construction with proper redirection for water drainage for a perfectly dry space all year long.
Double the amount of outdoor living space at your home by converting the space beneath your deck with under-deck ceiling panels and lighting. These under-deck designs are finished dry patio spaces that are great as gathering areas for outdoor kitchens, bars with counter tops, and outdoor seating areas with a fire element. Most decks are at least 10 feet off the ground, so under deck patios meet the height clearance required for any cooking and open fire spaces.
Create a Grand Entrance with a Portico
While many of the older Prince William County homes feature a front porch, new build communities tend to have homes with limited front façades. Amp up your curb appeal and protect your front door from the elements with a portico. You can make this space as narrow or as wide as you want. Here are some design tips from our portico builders:
Craftsman style homes: Consider adding siding to the eaves.
Colonial or brick exterior homes: Make your portico look timeless with large, ornate white columns supporting the portico roofing.
Ranch-style and other types of homes: Add wrought iron railings and spindles to your porch steps leading up towards the home for a classic and beautiful look.
You simply cannot go wrong with adding a portico to your front entrance, no matter what style or age your home is.
We hope you enjoyed these ideas to help expand outdoor living spaces at your Prince William County home. Distinctive Deck Designs is an award-winning deck and patio contractor that works throughout Prince William, Loudoun and Fairfax Counties. Our goal is to help you add more value to your home, give you a beautiful space to enjoy your backyard, and make your outdoor living dreams affordable and attainable.
Contact our master contractors for a free design estimate right at your home. Our in-home consultations allow our contractors to see your space as-is to give you all the options available for your property. We can also show you material samples and give you industry advice for the best design possible. Fill out a contact form online or give us a call today: 703-263-9634!