What is the first thing you think when you go to a new friend's home? Well, obviously you're curious about how their home décor reflects their personality! Your first impressions answer a bunch of questions. Are they a neat-freak? Is this their favorite color? Do they have kids?
Our porch and deck contractors face this dilemma each time we visit a home for an on-site consultation. Whenever we receive a request for a deck, porch or portico design, we use the consult as a key indicator of the project scope and learn more about the homeowner. With more than 15 years' experience with outdoor living construction, let's see if we can peg your personality based on your home's style.
Traditional and Settled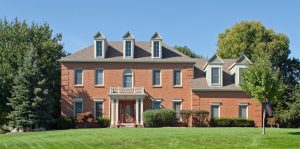 Colonial style homes most often have traditional red brick with columns and rich woodwork charm all throughout the home. These types of homeowners are often established and family-oriented. This means you are instantly drawn to anything that has older charm. You are likely an antique lover and have acclaimed pieces all throughout your home and yard. You don't totally believe in repurposing antiques, as you want to celebrate the era in which it was created. Your motto is, why mess with something that has natural beauty? As far as the front porch goes, you love the design aspect of a portico because of the columns and charm it offers to your front door space. You also like how this home is set on a nice piece of land without neighbors encroaching on your personal space.
Open-Minded and Practical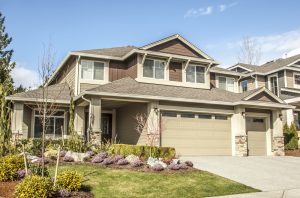 Craftsman, or new build, homes are among the most common in areas in Northern Virginia that are growing rapidly.  However, this does not mean there is not some charm in these homes. If you are a fan of this style of home, you probably want subtler traditional features that add a nice elegance to the home. Some of those include tray ceilings, wainscoting, baseboards, and custom woodwork. If you're buying a craftsman home, you are likely to be from a younger generation and ready to grow your family. This means you want a deck or porch that is sturdy and large enough to accommodate your children. You also appreciate the clean lines and want a space that is practical for your growing family's needs. Plenty of storage is a must to keep clutter at bay.
Outgoing and Upcycled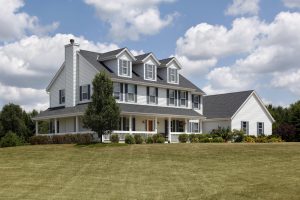 Southern Flair homes contain a mixture of Colonial, Victorian and even some Craftsman features. If you love shabby chic, you are instantly attracted to this style of home. You want the traditional, antique features, but don't mind if they're repurposed to a new life. You want that wrap-around porch or deck style to spend your mornings and evenings outdoors with a nice cup of hot or iced tea. You are outgoing, love company and can't wait until your next entertaining event.
Minimalist and Zen-Centered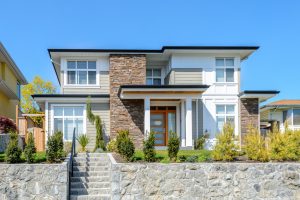 Modern homes take Craftsman style to a higher level. You love this kind of home because it has a minimalist, Zen feel throughout the space. You love the stylish features found all throughout this home, and you are drawn to the all-white or gray color schemes. A chef's kitchen and spa-like bathroom complete with plenty of walk-in closet storage are your main selling features for this kind of a home. Your dream porch will have cutting edge design and all the necessary outdoor entertaining deluxe technology. Though you may be out on the town more often than at home, you want to still include a lot of focal features in the home's design to awe guests when you host a night in. If this home is in the heart of downtown, it's a must-buy for its convenient access to the top restaurants and shops.
How well did we match your personality to your home style? Even if we didn't peg you exactly, we know how to execute the deck, patio and covered porch features for your home. Check out our past projects, and let us know if you would like us to build the types of decks, porch or portico designs that you've been wanting for years.