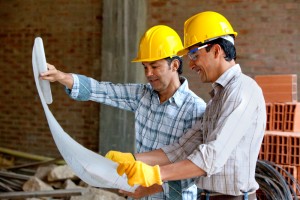 Outdoor living building is on the rise. According to Professional Builder, covered patios and other outdoor living areas are becoming more of an integral part of new home designs, from small condo-living to the sprawling home spaces. Whether you plan to buy or sell your home in Northern Virginia, outdoor living spaces add to your final investment in a positive way.
There are several deck and patio builders to choose from in the Fairfax metropolitan area. Every company has their specialty, but when it comes to quality, there's one company that stands above the rest: Distinctive Deck Designs. Here are three reasons we are the best deck builders for the Northern Virginia market:
Experience
We can count on one hand the number of outdoor living builders in our region that have been in the business for more than 20 years.  Incorporated in the late 1990s, Distinctive Deck Designs is one of the oldest outdoor living construction businesses in Fairfax, Loudoun, and Prince William Counties. Experience by way of longevity cannot stand alone. It must be matched with immaculate attention to detail, unparalleled customer service, and overall good reviews about the company, the work, and the entire deck or patio building experience. Our reputation speaks for itself in this regard.
Finding a Contractor: Experience alone does not make a company the best. Check #customerservice & attn to detail too.
Click To Tweet
Excellence
Not to toot our horn, but Angie's List granted Distinctive Deck Designs the 2016 Super Service Award for the second time.  Houzz just awarded us the "Best of Houzz" award for 2017 (and it's our second time receiving this honor), and we have multiple reviews there from our esteemed clients. We also received high marks from "Best of the Best Television" for deck construction in Northern Virginia. Check out their video spotlight on our company! 
Consistent
While more and more companies offer outdoor living construction as a supplementary service these days, it pays to go with a builder that focuses only on these elements. This establishes consistency and an unwavering commitment to providing high-quality construction.
It also helps to find a company that has licensed, bonded and certified contractors in masonry, decks, pool construction, and more. Our master carpenters Mark Shriner and David Tingle are certified in composite deck building and are Trex Pro Platinum certified decking installers. We also have a team dedicated only to masonry work for patio building, outdoor fireplaces, and stone paver designs.
With rising real estate costs, it pays to invest in an outdoor living space. #deckbuilding #patiocontractor
Click To Tweet
With rising real estate costs, it pays to invest in an outdoor living space.  A new or remodeled project will give you resort style accommodations right in the privacy of your own Northern Virginia home.   It will provide you a great place to relax, enjoy the outdoors and unwind from the daily grind of our busy Northern Virginia lifestyles.  Outdoor living spaces will also increase your home's value both monetarily and emotionally.   Don't leave this important project to just anyone; learn what you need to know to find a trustworthy contractor in your community. If you would like to learn more about Distinctive Deck Designs or would like to schedule your free on-site design quote, give us your details online or give us a call: 703-263-9634!