Do you love natural light? Maybe it's time you incorporate a sunroom to your Fairfax, VA home.  These rooms can be built right on your existing deck or can be added to your home. Adding more usable square footage to your house often results in higher home value. This increased value can pay off when considering refinancing or selling the property.
Our Northern Virginia deck contractors help residents throughout Fairfax and its nearby cities accomplish their dreams of adding more space to their home for practical use and outdoor living needs. Distinctive Deck Designs by Mark Shriner Contracting builds many sunrooms throughout the Fairfax area. We notice that the uses are different every time. If you need some Northern Virginia outdoor living inspiration, here are some ways you can tailor a sunroom to your needs.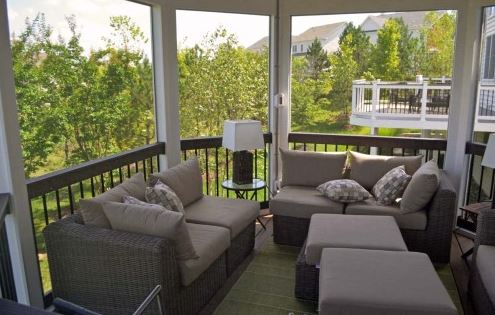 Convert Sunroom into a Children's Play Area
Space matters, especially when you have little ones with toys. Adding a space as small as eight feet by ten feet gives you extra space to house all your children's toys and let them play to their heart's content. This means the rest of your house will look presentable for company and everyday living. Natural light pouring in will also create a positive ambience.
Snuggle up with a Good Book in your Sunroom Reading Nook
If you plan to build a sunroom designed just for cozy reading, then consider making an abnormal shape sunroom that is gazebo or bay window style. Not only does this shape create a more intimate setting that is perfect for reading, but it also provides the opportunity to build benches with storage for all your favorite throw pillows and blankets. Allot some space for table lamps and cups of coffee, and maybe even consider a ceiling circulation fan for the warmer months.
Transform Your Deck Sunroom into a Formal Living Room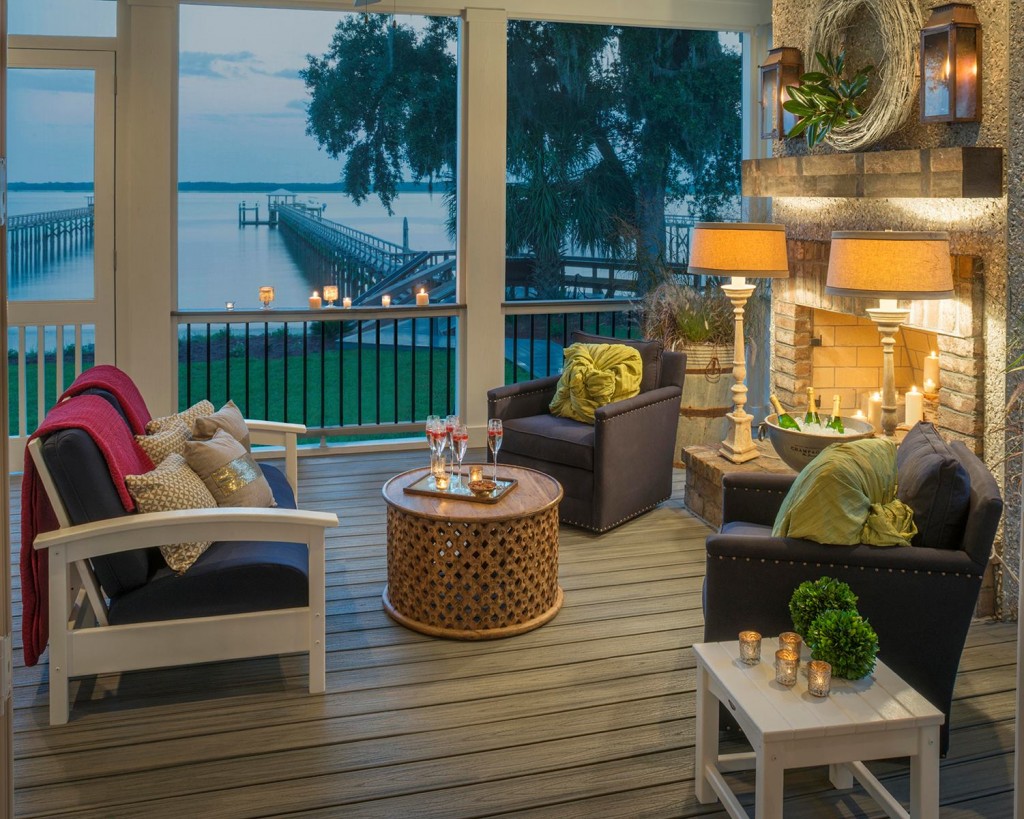 For family homes that already have a deck, you can add a sunroom to a part of your deck and convert it into a formal living room. Our deck builders for Northern Virginia residents love how TREX® incorporates the use of their reliable and easy-to-maintain composite deck flooring in this formal living room option. You can instantly warm up the space with appropriately placed plush throw rugs and oversized love seats for a dramatic space.
Use Your Deck Sunroom as a Game Room
If you love puzzles or playing card games, create an enclosed sunroom that is easily convertible into a game room. Consider hanging up folding chairs in a closet space in the sunroom and pull them out only when you need them. Your enclosed sunroom will prove to be the perfect transition to enjoying evening air for a nice game of Rummy, Charades, Bunco, or Cards against Humanity.
Our deck builders have noticed other creative uses for sunrooms, including an indoor greenhouse garden, an art studio and even a dance studio! Adding this usable space to your home will be well worth the investment.
If you would like to learn more about our sunroom construction and installation services, then request your free on-site consultation by phone: 703.263.9634. You can reach us online!