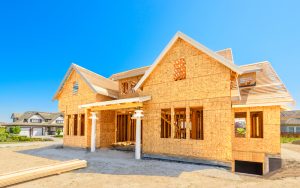 New home construction is booming in certain areas of Northern Virginia, like Woodbridge and Aldie. Prospective and new homeowners in these communities love the amenities the homes have to offer, but we know they want to personalize the space and make it their own. As a custom builder of outdoor living spaces in Northern Virginia, we want to encourage you to personalize areas outside of the home to make them truly yours. Get inspired with these ideas for custom home designs!
Creating Seating with Built-in Storage in Patio Spaces
Your patio is a place for gathering for entertaining, holding great conversations and sipping iced tea on a beautiful day. If you have children or plan to have outdoor furniture in your patio space, consider having a patio contractor build bench seats that serve two purposes. You can use the empty space underneath the bench as enclosed storage space. This is a great place to store blankets, extra cushions or tablecloths for seasonal entertaining and porch enjoyment. It's also an ideal place to store the surplus of toys for outdoor use.
Adding a Focal Point to Your Backyard Home Design
Most new home builds come with luxurious amenities and interior focal points as the home's main selling points. Consider having a local patio contractor install an outdoor fireplace or fire pit to draw the eye to your backyard area. After installation, watch it become an instant gathering space for your visitors. Accent the space with wrought iron outdoor furniture for a timeless look that will last for years.
Putting Your American Pride on Display
A simple way to make your home different than others on the block is installing a flagpole. Display your American pride with a simple post anchor on your front porch for the U.S. flag. You can also go the extra mile and install a steel-grade flagpole in your yard and surround it with seasonal plants. Displaying the American Flag is one way to add personality to your curb appeal.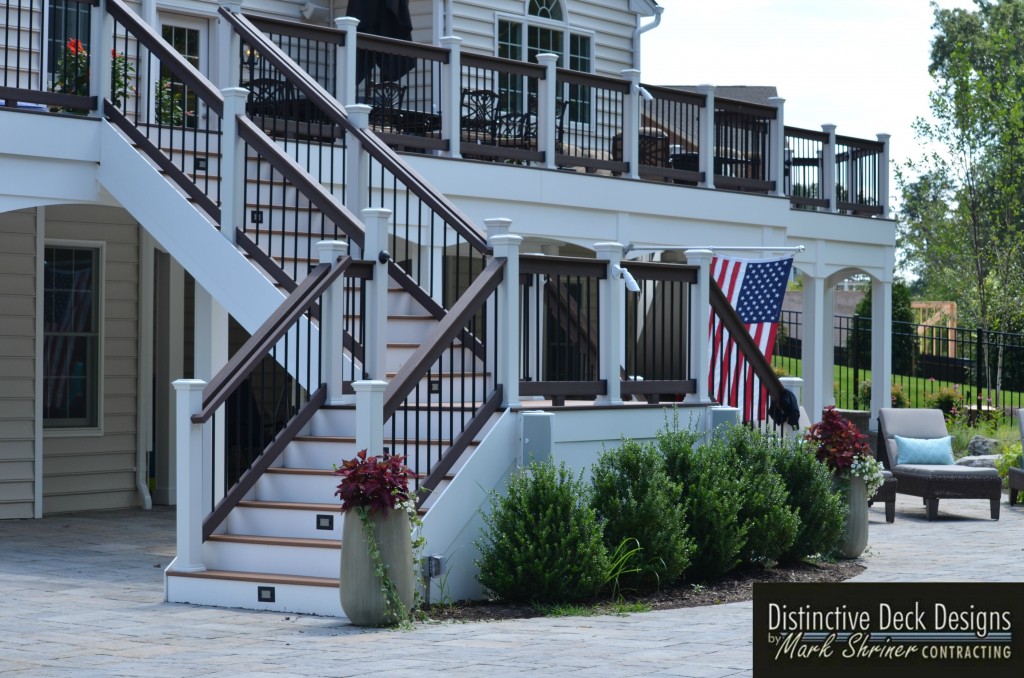 Hang Plants on Your Porch or Pergola
If you love fresh herbs, create an instant conversation piece by hanging your herb plants from your pergola or front porch space. This will bring a wonderful fragrance to your porch areas and provide you the herbs you love to use for cooking all year-round.
Reface Your Patio Walkways with Stone Pavers
Hardscape landscaping is an effective way to set your home apart on the block. Plants thrive and die seasonally, but stones last almost forever. When you work with a licensed patio contractor in the area, they point out which stone options are best for year-round curb appeal for the area. Not all stones work well for our area's weather conditions. This can be a more expensive project, but it will improve your home's curb appeal should you decide to resell it in the future.
Other outdoor living projects that can improve your home's resale value include deck installation, outdoor kitchens, backyard putting greens, and underground pools or spas, but these are pricier options. If your home loan exceeds the purchase price of the home, make a call to a local licensed contractor to help you with these! If not, you may want to consider adding these to your home over time to give your wallet some time to recover.
If you have any questions regarding your new home's landscaping or outdoor living options, contact Distinctive Deck Designs. Mark Shriner and his team are custom builders of outdoor living areas. Browse our past projects and get inspired about personalizing your new home!