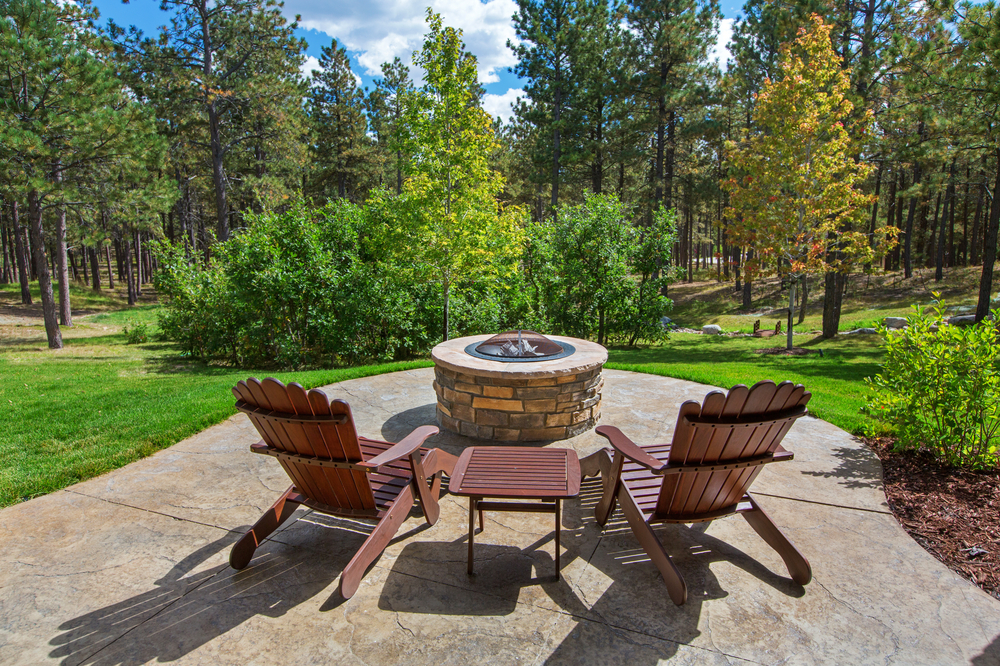 There is nothing better than gathering around a fire with family and friends on chilly nights. Enjoy your outdoor space even more with an aesthetically pleasing, built-in fire element. Distinctive Deck Designs works with homeowners in the Fairfax area to construct custom outdoor fireplaces andfire pits. We use only the best of the best materials and the latestinstallation techniques to create a structurally sound firepit that will completeyour beautiful backyard.
Safety is Our Top Priority
While designing your outdoor fireplace, your safety is our number one priority. We consider the location of existing structures in your yard such as canopies, trees, and overhead lighting. We abide by all of the Fairfax county codes and building ordinances to ensure your backyard fireplace is properly installed and ready to enjoy. It is always important to monitor open flames, especially around your pets and children.
Pairs Well with Patios
Distinctive Deck Designs' fire pit installations are versatile and pair well with your patio no matter what type of patio you havein your backyard. They also pair well with other landscape features such asplants, water features, or soft ground lighting. An outdoor fireplaceinstallation customized to your desire will tie your backyard together andcreate a welcoming atmosphere that will be an instant hit for visiting friendsand family.
We Work with You
Our design team will work with you every step of the way to design a custom fire pit that exceeds all expectations. You will have the option to choose from a variety of fire pit materials like cement and stone to give your custom fire pit a distinctive and unique look to it.Whether you prefer to go with a rustic look or upscale glamour, our team cancustomize your fire pit to match your outdoor décor that you already haveoutside.
Distinctive Deck Designs has served the Fairfax, Loudon, and Prince William counties for decades, designing high-quality fire pit installations and making backyards beautiful. If you plan to have family and friends gathering around the fire this spring, now is the time to start planning! Contact us today and we will come to your home for a free design consultation.