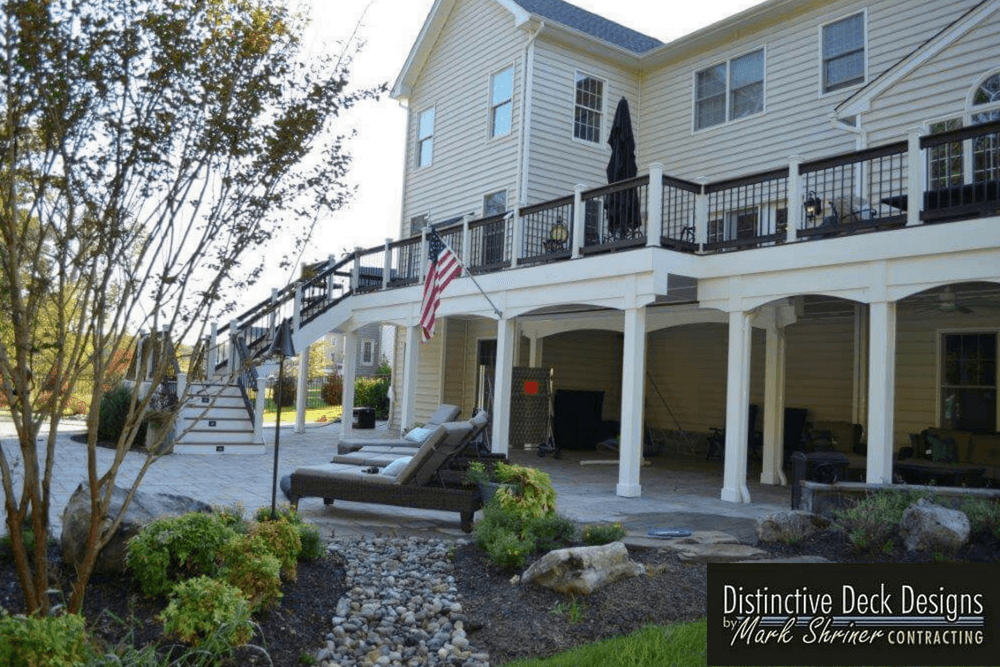 Kick off 2019 by designing your very own deck with northern Virginia's very own, Distinctive Deck Designs. Winter is the best time to start planning your custom deck design because it allows our team enough time to finish the work so you can fully enjoy having friends and family over for hangouts on the deck this spring. We want the outside of your home to be just as beautiful and functional as the inside.
We Work with You
We want your deck or patio to be one of the best-loved areas of your home, so our skilled custom deck designers use a variety of technique, materials and technology to assist you in drawing up your dream space. All these tools will help you visualize the final look for your brand new or newly-renovated deck. Our end goal throughout this process is to make your deck functional and beautiful so that family and friends can enjoy it year-round.
Free Design Consultation
Every project starts with us visiting your home for free! It is important for our deck builders to evaluate the build site before we make a professional recommendation about the design or materials. This visit helps us work with you to plan everything so we can achieve the ultimate finished look you desire. Our free design consultations allow us to be transparent with all our service offerings. They are just one of the many ways our experts can help you decide what will work best for you!
Many Material Samples to Choose From
All initial consultations come complete with Trex Composite Decking material samples. You will be able to visualize and feel the different materials available. From colors to materials, you will be able to choose which Trex composite decking fits you and your home best. Trex composite decking lasts longer than traditional wood in all types of outdoor and weather conditions without any need for additional stains or sealants. No stains also means no need to power washing, which ultimately gives you more time to enjoy your outdoor space!
Start 2019 off right by doing a customized deck in your backyard. This will allow you to have the luxury of enjoying the Northern Virginia outdoors with family and friends on your deck by the time spring and summer get here. Our owner, Mark Shriner will come out to perform a free consultation. Contact us today to schedule your free consultation on a customized deck!